(The Lightroom video tutorial in this post is just under the introductory text below)
The File Handling Tab in the Lightroom 3 Preferences Dialogue deals with how Adobe Lightroom handles DNG creation, metadata, file names and most importantly the size and location of your Lightroom Camera Raw Cache.
It is good to be familiar with the Import DNG Creation, Reading Metadata and File Name Generation settings; it is absolutely crucial to understand and appropriately set the Camera Raw Cache Settings as it will have a large impact on the overall speed of Lightroom.
So, get to it and check out the video, enjoy!
**Related Product Offers Recommended by SLR Lounge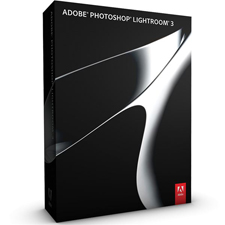 1) Adobe Photoshop Lightroom 3 – As of Jan 28, 2011 – Among the larger reputable dealers, the lowest price we found for Adobe Photoshop Lightroom 3 is $254.99 (Free Shipping) through Amazon. Click any of these links to take you to the offer.
Click here to purchase Adobe Lightroom 3 from Amazon.com
2) Student and Teacher Editions of Adobe Photoshop Lightroom 3 – For teachers and students, Adobe Photoshop Lightroom 3 is available for $89 through the Adobe Educational Purchasing Site.
Post Production Pye
SLR Lounge Senior Editor
Partner ofLin and Jirsa Photography