(The Lightroom video tutorial in this post is just under the introductory text below)
The External Editing Tab in the Lightroom Preferences deals with how you are going to open images from your Adobe Photoshop Lightroom catalogs to another image editor such as Adobe Photoshop, Photoshop Elements, or whatever other third party image editors you may be using.
It is important to learn the External Editing preferences as it will not only help you to setup your external image editors, but also enable you to customize the file formatting, color space, bit depth, and resolution of your externally edited images. This in turn will ensure that any images you edit outside of Lightroom are in the appropriate format and resolution for your needs.
If these settings are not correctly customized to your needs and workflow, not only can you be potentially slowing down your workflow and using up more hard drive space, you may also run into issues when you try to take your images to print. For example, Lightroom's default external editing resolution is 240DPI where as many labs require images to be 300DPI or even higher.
So take your time in learning the External Editing preferences as it will be of great use to you.
Enjoy!
**Related Product Offers Recommended by SLR Lounge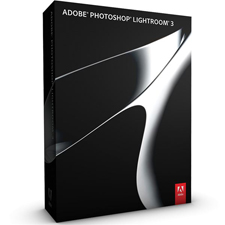 1) Adobe Photoshop Lightroom 3 – As of Jan 28, 2011 – Among the larger reputable dealers, the lowest price we found for Adobe Photoshop Lightroom 3 is $254.99 (Free Shipping) through Amazon. Click any of these links to take you to the offer.
Click here to purchase Adobe Lightroom 3 from Amazon.com
2) Student and Teacher Editions of Adobe Photoshop Lightroom 3 – For teachers and students, Adobe Photoshop Lightroom 3 is available for $89 through the Adobe Educational Purchasing Site.
Enjoy!
Post Production Pye
Partner of Lin and Jirsa Orange County Wedding Photography