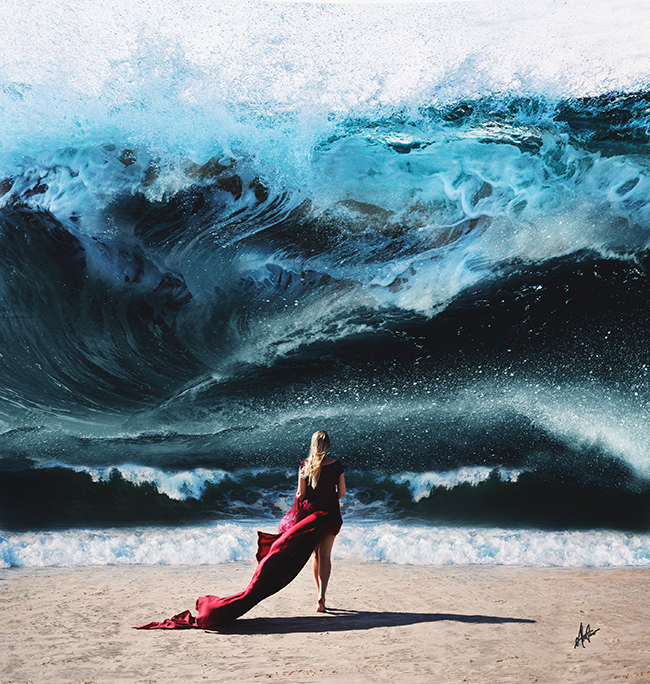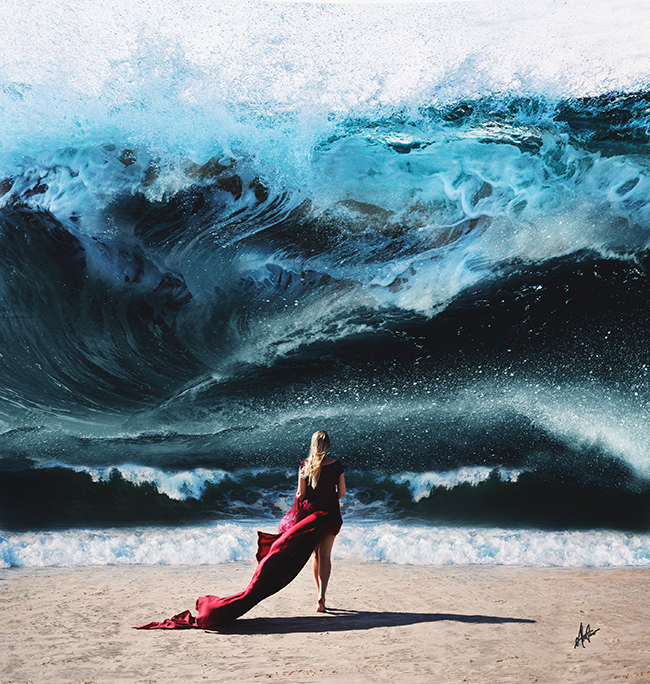 Seven years ago and barely a teenager then, Annija Veldre, picked up her mother's Nikon D80 and began photographing the world around her. Eventually turning the camera on herself, as most kids her age do, she dabbled in self-portraiture and stumbled on the work of Brooke Shaden. Completely inspired by Brooke's fine art portraits, Annija knew that she needed to learn and master Photoshop to further her photographic journey.
Night after night, Annija worked in her room, searching on YouTube for videos that could teach her about post processing and how to use Photoshop so she could create realistic fine art photos. She wanted to develop stories and theories about the world and the people in it and how the two intersect. As the years went on, Annija began developing her style, focusing on creating pretty pictures for people to enjoy.
Now a student studying PR and advertising, Annija uses a Nikon D5300 and a single 50mm lens to capture the images she later stitches together in Photoshop. Using nature to compliment her art, she prefers photographing outdoors and sets up her shoot, carrying everything she can to the chosen location. Annija still prefers self-portraits because it is easier than finding a model.
Annija aims to create "beautiful and simple art" that the viewer can appreciate without having to question why, as she believes that fine art can be uncomplicated. She cites Van Gogh's Sunflowers as an example of simple beauty that has lasted throughout centuries. As she continues to develop her craft, Annija's main focus is to,
…create beautiful things, the ones that takes your breath away, that do not exist in this world but only in our minds and feelings, something that combines nature and human in this world.
You can see more of Annija's work here:
Webpage- http://www.annijaveldrephotography.com/
Facebook-https://www.facebook.com/annijaveldrephotography
Instagram- http://instagram.com/annijaveldre
Flickr-https://www.flickr.com/photos/127491573@N03/
Behance-https://www.behance.net/veldreannicaac
CREDITS: Photographs by Annija Veldre are copyrighted and have been used with permission for SLR Lounge. Do not copy, modify or re-post this article or images without express permission from SLR Lounge and the artist.
Hanssie
Hanssie is a Southern California-based writer and sometimes portrait and wedding photographer. In her free time, she homeschools, works out, rescues dogs and works in marketing for SLR Lounge. She also blogs about her adventures and about fitness when she's not sick of writing so much. Check out her work and her blog at
www.hanssie.com
. Follow her on
Instagram