As we covered last week, the World Press Photo 2018 winners were announced. The six finalists were chosen from over 73,000 submissions from over 4,500 photographers in 125 countries, so they are not choosing from the bottom. While the accolade of finalist is in itself is of the utmost value, the premier award, the grand prize of World Press Photo of the Year, will see the winner receive 10,000 euros, and Canon will present the winning photographer with a selection of camera equipment.
And the winning image was captured by Ronaldo Schemidt, and titled: Venezuela Crisis.   It depicts a 28 year old José Victor Salazar Balza, on fire in Caracas, Venezuela in just one of the many clashes between Maduro's Venezuela government and the people opposed to it.
But among the the 73,000 submissions, there are about 129 'winners' of various varieties and the breakdown of what gear is favored by those who are getting out there in the world and making the images that will line the annals of history is always of interest. Well, a Spanish site, Photolari has compiled the data, and there are a few interesting take aways.
Just before we get to this year's here's a quick glance at the top 5 in descending order from 2017:
Canon 5D Mark III (9 photos)
Canon 1DX (5 photos)
Nikon D4S (3 photos)
Nikon D810 (3 photos)
Fujifilm X-T1 (2 photos)
This year, however, Nikon stole the show. The Nikon D5, D810, and Canon EOS 5D Mark III all tied for number of first place wins, with 11 each. The Nikon D800E and Canon EOS 5D Mark IV followed with seven wins each., and next in line the Nikon D4S and Nikon D700 both took yet another 6 wins each. It was a good year for Nikon with about a 40% win margin over Canon.
Beyond the CaNikons on the world, the other brands also had wins but significantly less in terms of share, though of course it warrants saying that the overall marketshare has something to do with that.
Fujifilm had some success with the X-t1 and X100S; Sony with A7Rii, and always nice to see Leica doing well in the category they're best known for, and they took home a total of 3 wins, 2 with the M10 and one with the SL.
The data is also broken down into types of systems, from SLRs, mirrorless, and rangefinders (represented only be Leica). While DSLRs certainly dominated, the number of winning images shot on mirrorless about doubled from the previous year, and we can expect that to continue to be the trend.
What should be the takeaway from this? Not a helluva lot, in my opinion. This is a select group doing a specific kind of work and others who happen to find themselves in the realm. While the numbers are interesting to see, and we can certainly draw some conclusions from the marketshare and so on, it would probably be unwise to make any assumptions about the market based on the data on winning cameras. If there was one takeaway I would pay attention to, is that clearly you don't need to be using the newest tightest gear to take something that evokes emotion and has historical value. There's much more to it than that.
If you go to WorldPressPhoto.org, clicking on each photo of interest in the list will actually bring up technical EXIF data including the camera as well as related keywords. It's a fantastic resource actually, and perhaps it's all yet another good reminder that the equipment you have is likely not a barrier to your taking world class imagery.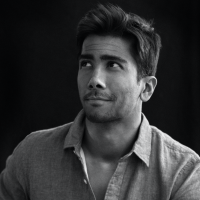 Kishore Sawh
A photographer and writer based in Miami, he can often be found at dog parks, and airports in London and Toronto. He is also a tremendous fan of flossing and the happiest guy around when the company's good.