You had a good run while it lasted Snapchat, but at the end of the day your geo-filters and facial recognition software just weren't enough to compete with the social media giant that is Instagram.
Just after 2 months of launching, IG Stories has reached over 100 million active users and an unlimited ceiling for growth in the coming months as they continue to roll out new and exciting features to keep people coming back for more. IG stories is designed to keep Instagram's 500 million active user base contained in the app, adding an entirely new social aspect to the popular app and is arguably one of their smartest business decisions. How this might affect seemingly preposterous IPO that Snapchat's expected to have soon, we'll have to wait and see.
The controversy surrounding the new feature stems from its blatant imitation of Snapchat Stories, which has unfortunately taken a major hit due to IG's new development. Two days ago, IG added unique stickers that you can tap to change as well as location, date, and temperature tags to add to your stories.
While this isn't new & exciting tech, it is one step closer to making IG stories identical to Snapchat stories, and if not, even better. On top of the new stickers, they've introduced a new 'Hands-Free' option in the format picker which lets you start recording a video with just one tap. And just like Snap Stories, you can now save your entire story from the past 24 hours to your camera roll as a single video (only rolled out to iOS users for the time being), a much needed feature for those creating connected stories.
This signifies a shift in how Stories will be used, especially with the addition of a geo-location tag. Brands have already been loving the notion of mentioning and adding relevant links to their IG Stories, and this is yet another way for them to personify their business. When Snapchat originally introduced the geo-filter option, brands immediately jumped on the bandwagon to create unique filters to garner the attention of users. It won't be long before Instagram starts reaching out to brands for the exact same reason since a lot of business advertisement and marketing takes place in Instagram already.
Have you completely migrated from Snapchat? What are your thoughts on the future of IG stories and business? Let us know in the comments below!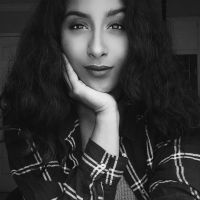 Shivani Reddy
Shivani wants to live in a world where laughter is the cure to pretty much everything. Since she can't claim "Serial Bingewatcher" as an occupation, she'll settle for wedding/portrait photographer at Lin and Jirsa & marketing coordinator here at SLR Lounge. For those rare moments when you won't find a camera in her hand, she will be dancing, eating a donut, or most likely watching Seinfeld. Follow her on Instagram:
@shivalry_inc