Welcome to Time Out with Tanya, where I've put my fast paced graphic design career on hold in favor of adventures in motherhood. I'm capturing every moment on camera, and you can come along if you'd like. Sign up for my weekly email here so you'll never miss a Time Out.
When I first started getting serious about digital photography, over 10 years ago, I received a Speedlite for Christmas. After reading the manual and wading through a few YouTube videos, I ended up feeling completely frustrated and confused about how to use the flash and basically never took it out of my camera bag. Fast forward a few years when I needed to use flash for indoor events and portraits, I decided to bite the bullet and take a workshop.
I found an incredible photographer in Seattle who offered lighting workshops. He also happened to be an old friend, so I trusted him and felt the investment would be worth it, even though I had to go out of town. The workshop tuition was about $400, but the total investment for the weekend ended up being over $1000.
My husband and I decided to make a weekend trip out of it. We got a babysitter, which happened to be free, but otherwise would have cost a few hundred dollars. Gas to drive to Seattle and back costs about $150. The workshop tuition was $400. Hotel and food cost about $600 for the weekend for the two of us. So, the total cost for my weekend workshop, which included two days of instruction, ended up being about $1150. This did not include my outlet mall, IKEA or Pikes Place Market shopping spree.
My husband and I had a nice little getaway and I learned the basics of one-light flash photography, which was worth every penny for me and my business. Several years later, I'm still using the basics I learned in that workshop, but I've also forgotten a lot of the details of what I learned.
I've been watching the recently released SLR Lounge Lighting 101 Workshop DVD, which costs just $149, and I'm totally blown away. Everything I learned and more in that $1000+ weekend is covered in this 9+ hour video workshop. It also includes over 90 comprehensive PDF graphic slides, which illustrate the concepts taught. These are helpful for review or reminder after watching the video. Plus, with a video you can watch and learn at your own pace and go back and watch a chapter anytime to refresh your memory.
In Chapter 1 alone, 4 myths about flash are totally busted. One thing I've struggled with in the past is making flash look natural when combined with ambient light, especially when the flash is on-camera. Bouncing the on-camera flash from a reflector to the subject was a totally ah-ha moment for me. And gelling the flash first, before bouncing it, to change the color of the light is something I haven't tried yet. Brilliant!
If you're wondering if this workshop is a good value for your money, consider the cost of the alternative. If this option had been available in 2011, barring the fun weekend away with my Honey, I would have been all over it. With SLR Lounge, you know you'll be getting a comprehensive workshop that's easy to understand and fun to watch. I say go for it!
More articles you might like:
NO STUDIO? NO PROBLEM! PART 1: MOBILE PHOTOGRAPHY STUDIO KIT
NO STUDIO? NO PROBLEM! PART 2: SHOOTING IN THE MASTER BEDROOM
NO STUDIO? NO PROBLEM! PART 3: SHOOTING IN THE LIVING ROOM
NO STUDIO? NO PROBLEM! PART 4: PHOTOGRAPHY LIGHTING TIPS FOR SHOOTING IN TIGHT SPACES
CREDITS: Photographs from the SLR Lounge Lighting 101 Workshop DVD are copyrighted and have been used with permission for SLR Lounge. Do not copy, modify or re-post this article or images without express permission from SLR Lounge and the artist.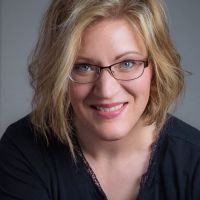 Tanya Goodall Smith
Tanya is the owner of WorkStory Branding Photography in Spokane, WA. Businesses hire her to create story-telling content that sells their high end products and services. She also teachings photographers her unique business model for making serious money as a corporate and personal branding photographer. Find her at
workstoryphotography.com
and
workstoryeducation.com