For the past 10 years in photography we have been speaking about one primary type of escalation, and that's pertaining to the megapixel. For general marketing purposes it was the talking point of choice, because it was easy to measure, easy to list, and a number everyone could wrap their heads around. But there's been another quieter type of escalation in storage, and that's good news.
At the IFA 2017 conference last summer, Sandisk announced a 400GB MicroSD Card, and at the time it was a large step in capacity for the type, only to be outdone in January by a British company, Integral, which announced a 512GB MicroSD that became available in February. And while the capacity wars may continue, Sandisk has now announced it's upped the ante with a different type of improvement – a speed improvement. What they've just announced at the Mobile World Congress in Barcelona, is a MicroSD card that's about 50% faster than any that has come before it: The Sandisk Extreme 400GB microSDXC UHS-1 U3 V30.
The new card is the world's fastest UHS-I MicroSD card (there are UHS-II Cards that deliver transfer speeds up to 275MB/s) with read speeds up to 160MB/s and write speeds at 90MB/s, and at Video speed class of V30 it will be the best microSD option for 4K recording; drone shooters rejoice. SanDisk is touting this new offering as a demonstration of what's to come for flash memory card future using PCle (Peripheral Component Interconnect Express) enabled cards.
As Western Digital continues to create products that will help users transfer their data faster, they have also paid attention to durability as the new card will be resistant to elements like water, temperature, et cetera.
This is a significant move in the world of data for a few reasons. It's been one of the more frustrating parts of data evolution that capacity has taken precedence over speed, but this, as the first U3 MicroSD card, will likely become the norm quickly, if the past year is any indication.
It's also likely not a stretch to think that this is yet another indicator that cell phone image and video recording is driving the development of the whole industry. We've seen that with sensors (phone sensor sales drive development of larger ones) and now with storage. Mobile photography is more important than many would think.
There is no word yet on price and date of availability.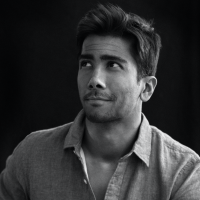 Kishore Sawh
A photographer and writer based in Miami, he can often be found at dog parks, and airports in London and Toronto. He is also a tremendous fan of flossing and the happiest guy around when the company's good.