Welcome to our roundup series where we will hit on several gear news and rumor topics each day. This gives you a chance to get caught up on all of the day's news and rumors in one place. Make sure to check back daily for the latest gear news, rumors, and announcements.
Western Digital Paying 19 Billion to Acquire SanDisk
We recently reported that a potential acquisition of digital storage company SanDisk was in the cards. It has now been officially announced that SanDisk has been acquired by Western Digital for the jaw-dropping sum of $19 billion.
This is very interesting news for us photographers. Both companies make outstanding products in their own right; from external and internal hard drives to CF and SD cards. I myself own a number of products from each company and am very interested to see the direction they will now be heading.
This transformational acquisition aligns with our long-term strategy to be an innovative leader in the storage industry by providing compelling, high-quality products with leading technology," Steve Milligan, CEO, Western Digital.
Phase One XF Receives Features Update
For those of you fortunate enough to be in the possession of the beautiful Phase One XF, the first feature update has been released.
Phase One promised continual updates to this model and they have not disappointed with this first update. Users will find a seismograph sensor has now been integrated into the vibration delay. In laymen's terms, the camera detects vibrations and takes a photo at the least shaky moment.
Histograms and a spirit level have been added to the top display, there is a new user interface for the waist level viewfinder, and lots of other additional features and improvements have also been made.
If Phase One continues adding these sorts of features and refining this camera further with future updates, it will continue to be an amazing system for years to come.
Worrying Rumors For Samsung Camera Owners
Now this is a worrying story if I ever heard one. I don't personally shoot with Samsung, but I know they have some capable cameras and undoubtedly many people have opted for this system.
Nothing has been officially announced, but the rumour mill is certainly churning. According to Mirrorless Rumors, Korean newspaper Asiae is reporting that Samsung's entire digital camera arm may be going under. When you add that similar rumours have been coming from Spanish magazine Quesabesde and that Portuguese and Spanish stores state Samsung camera contacts seem to have disappeared; things are not looking good for the NX line of cameras.
There is talk of Samsung simply halting their current productions and re-thinking their strategy in the coming years. However, whatever way you look at it, these rumours are not good.
What are your thoughts on today's roundup? What news/rumors did we miss? What would you like to see covered in future roundups? Leave a comment below and let us know what you think!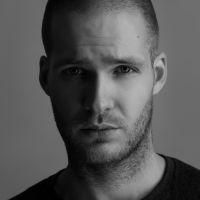 Max Bridge
Max began his career within the film industry. He's worked on everything from a banned horror film to multi-million-pound commercials crewed by top industry professionals. After suffering a back injury, Max left the film industry and is now using his knowledge to pursue a career within photography. Website:
SquareMountain 
Instagram:
Follow Author