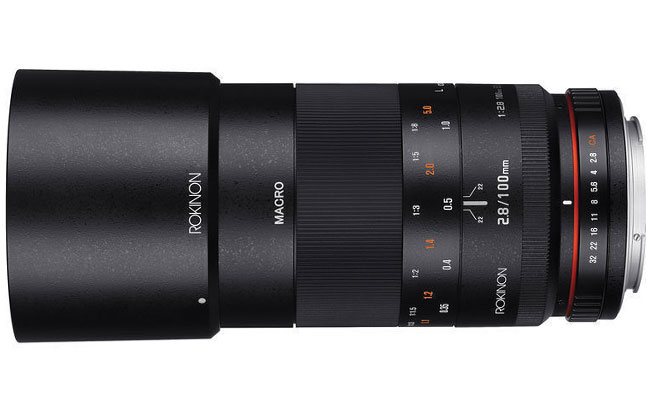 We have seen the rumors, and the Samyang teases over the last week. Today, it was made official, and Samyang/Rokinon announced their new 100mm F/2.8 Macro lens.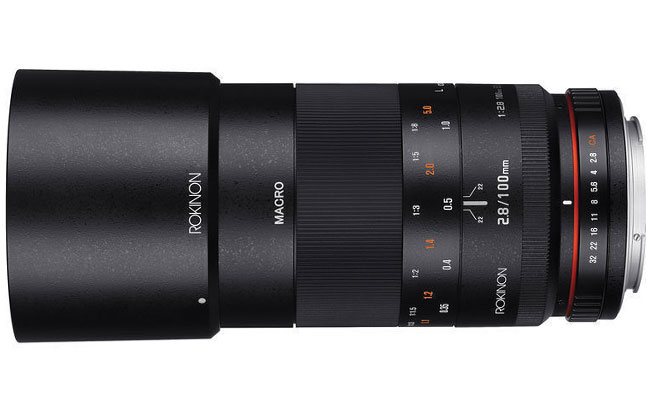 Mirrorless shooters, in particular, may be chomping at the bit for this lens more than others, as the lens will be available in virtually every mount: Fuji, Sony, M 4/3, etc. The new lens will feature true 1:1 macro capability with a minimum focusing distance of 1′.  You can see the rest of the specs listed below:
Samyang/Rokinon 100mm F/2.8 Macro Lens Specs
Aperture Range: f/2.8 to f/32
One High Refractive Index Element
One Extra-Low Dispersion Element
Ultra Multi-Coating
1:1 Magnification, 1′ Minimum Focus
Internal Focus; Manual Focus Design
Non-Rotating Filter Mount
Rounded 9-Blade Diaphragm
Unfortunately for Samyang/Rokinon, the early review of the lens is not favorable in comparison to the Canon 100mm F/2.8 (non-L), at least according to Sweedish website Fotosidan, which said the lens could never match the Canon in sharpness (at F/2.8-F22). That is not a good sign, especially since they weren't even testing it against the Canon L version.
That said, I won't condemn a lens over one 'bad' review (they actually liked the lens other than how it compared to the Canon) – especially with the hit-or-miss nature of Samyang/Rokinon lenses. This site could have just gotten a 'miss' copy.
If you are interested, the new lens is available for pre-order over on B&H now for $549 and is expected to start shipping on April 27th.