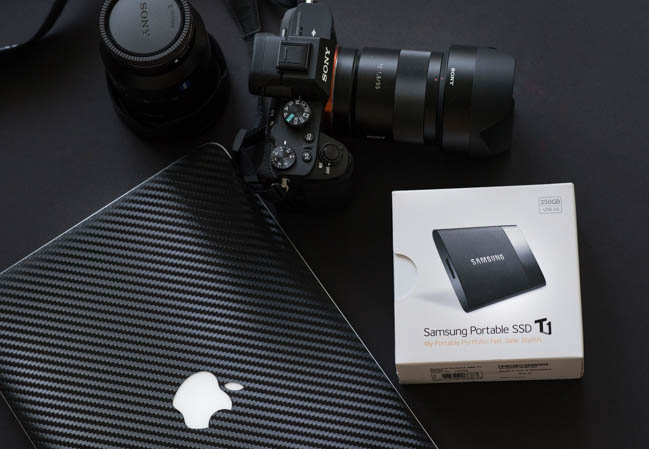 Data storage must be the bane of many a photographer's existence. The reason is that largely there is little forecasting ability because the parameters keep changing. The size of individual files any given camera is capable of rendering changes almost quarterly. Canon's 5DS shooting its 50MP files is on the larger end of the spectrum for now, but in the game of top trumps that is camera stats, another company is going to drop a 60MP camera before you've even had a chance to shoot the 5DS.
Then, of course, card storage capacities have to change with it, and all this ends up meaning you'll need to have larger and larger storage units to keep this hundredweight of data. These hard drive storage units then have to become larger in physical size and capacity, or change their form factor. Trying to keep up with it all is like running in a race where the finish line keeps moving.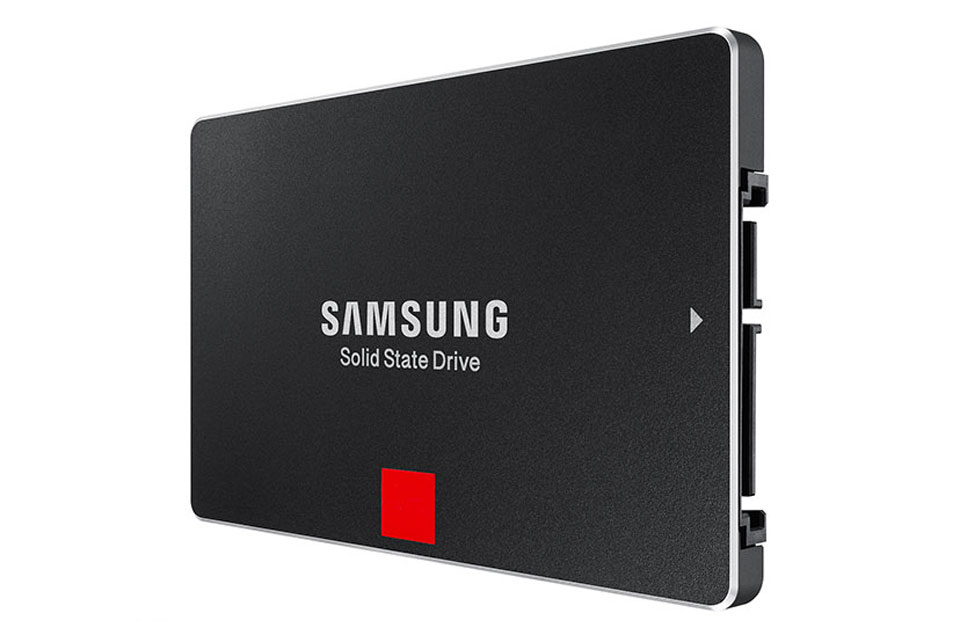 2014 was the year Samsung came into the major public's view as the leader in storage and became the first company to announce a 3D NAN flash chip which has a 3-bit MLC (multi-level) architecture. In the latter half of that year, the 32-layer V-NAND chip went into production and to market. But that was then, and this is now. The 32-layer is so, well, last year. Last week, Samsung began production of 48-layer 3D chips for SSDs (double the 24 that was available less than two years ago). They weren't the first to announce it as Sandisk and Toshiba had earlier this year, but they were the first to act on it. In a press release recently, Young-Hyun Jun, Samsung Electronics President of the Memory Business had this to say,
With the introduction of our 3rd generation V-NAND flash memory to the global market, we can now provide the best advanced memory solutions, with even higher efficiency based on improved performance, power utilization and manufacturing productivity, thereby accelerating growth of the high-performance and the high-density SD markets.
This is clearly the point and what Samsung is hoping to do – accelerate high-performance SSDs and bringing down the price of SSDs overall, giving us more access to non-volatile storage. One way to do this is to come out with something extreme that pushes the boundaries, and they did just that, releasing what is being touted as the world's largest capacity HD at 16TB. Romantically named the PM1633a, the drive is a monster made possible by the company's new 3D NAND chips that hold up to 32GB (which is 32 chips per TB), and a total of 512 chips together to make the 16TB drive.
This is probably enough for most people's casual shots for a lifetime, though casual shooters would not spend the supposed $5-7k price tag attached. Its physical size is also about double the thickness of the typical 2.5" drives found in most laptops, but in theory, I guess you could get an enclosure and use it as a massive external SSD. It's also not the only new drive in the line-up, as there's the PM 1725 and PM953 which are lower capacity but really designed to be used within the confines of a computer system enterprise, and man are they attractive when they can write 5GB in under 5 seconds.
But what if you don't have $5000 to drop on an SSD? Well, here's what I would get for now:
Samsung T1 SSD (pictured above) – Not long ago, I reviewed this unit, which I have come to adore. It's tiny, looks great, works better, and you can get the $250GB version for less than $140 (and now an amazing $99 from B&H)!
240GB SanDisk Extreme Pro – great for upping your computer performance for photo apps and storage and gets you 240GB for about $120.
Crucial MX200 – 500Gb for $179 – 'Nuff said. Though, I still think the versatility, stability and size of the T1 from Samsung is what I will continue to go with.
What's your SSD of choice?
Source: SamsungTomorrow,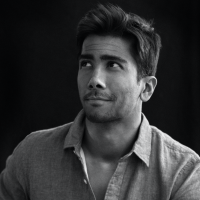 Kishore Sawh
A photographer and writer based in Miami, he can often be found at dog parks, and airports in London and Toronto. He is also a tremendous fan of flossing and the happiest guy around when the company's good.