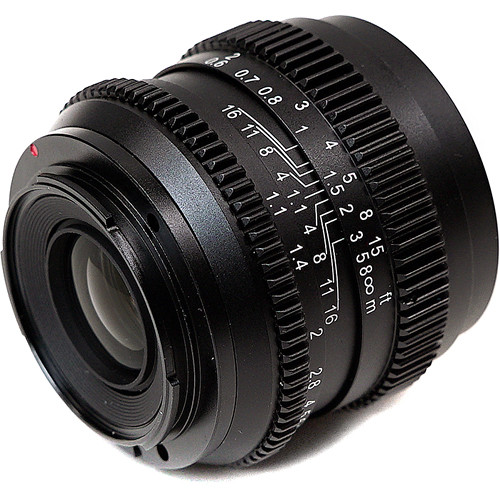 Welcome to our roundup series where we will hit on several gear news and rumor topics each day. This gives you a chance to get caught up on all of the day's news and rumors in one place. Make sure to check back daily for the latest gear news, rumors, and announcements.
Rumored X-Pro 2 Specs Surface
As we have mentioned a few times now in the last several weeks, Fuji is expected to announce their new X-Pro 2 and next generation sensor on or around January 15th of 2016. Today, some rumored specs for the X-Pro 2 surfaced online over on Fuji Rumors, and a few of the features will be very exciting to Fuji shooters.
Fuji X-Pro 2 Rumored Specs
24MP
Dual SD
More than 200 AF points (2/3 are PDAF)
Hybrid EVF as X100T
1/8000 shutter speed
1/250 flash sync speed
no tilt LCD
ISO200-12800
Specifically, the 24MP sensor will be really exciting to Fuji shooters who have been stuck at 16MP for what seems like an eternity. Not a full 10MP increase, but a significant one no doubt. It will be interesting to see how the sensor performs against the other top performing APS-C sensors like Samsung's BSI 28MP sensor in the NX1.
The other tidbit there that is exciting are the dual SD card slots. This is huge news and has constantly been an excuse that pros use to disregard Fuji (or any mirrorless camera really).
These specs are obviously not official, nor complete, but if they are close to the truth, then it seems as if the X-Pro 2 will be a serious camera worth considering by many. I am excited to see what comes of it.
Canon Working on New 'Prosumer' EF-S Lenses?
Canon has always said they are committed to their EF-S lineup, and if the latest rumors are true, Canon's APS-C system may be getting a well-deserved boost in early 2016.
According to the new report over on Canon Rumors, a new source has indicated to them that in early 2016, Canon will release new 'Prosumer' EF-S lenses while also replacing at least one current prosumer EF-S lens. Possible lenses up for being replaced are the EF-S 10-22mm and the 17-55mm, both of which have avid fans, despite being quite old.
I am really curious to see what Canon has in store for us here. All of their major releases seem to focus on their full frame EF lineup (as it should), so it will be interesting to see some higher quality optics coming back to the EF-S lineup for a change.
What 'prosumer' lenses would you like to see from Canon in the next couple of months?
New SLRMagic 50mm F/1.1 Lens Announced for Sony FE Mount
SLRMagic has announced the start of the Sony FE lens lineup, the 50mm F/1.1. This, I believe, is now the fastest 50mm lens option for full frame E-Mount cameras.
SLRMagic 50mm F/1.1 Specs
Full frame lens
Aperture Range: f/1.1 to f/16
Cine geared focus and aperture rings
Clickless iris ring
13-blade circular aperture
52mm filter thread
6 elements in 5 groups
Lens front does not rotate during focusing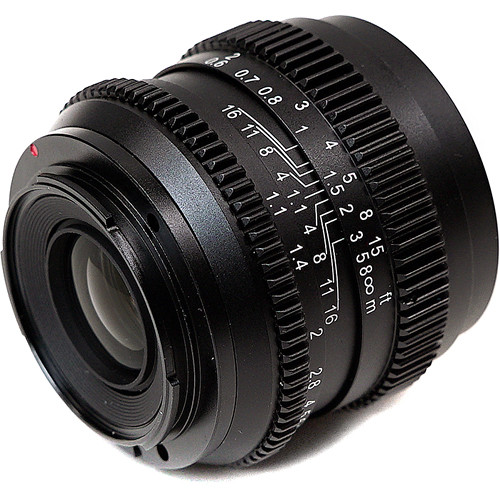 The new lens will retail for just $349 USD, making it one of the best deals for the FE mount as well. The lens is manual focus only, as are all SLRMagic lenses, but assuming you are ok with that this seems to be a great option for those looking for a good 50mm FE lens.
The new lens will be available towards the beginning of December this year. Stay tuned and we will update with pre-order links once they are made available to us.
New 'Boudoir Academy' Announced By Brianna & Ewan Phelan
Brianna and Ewan Phelan, the husband and wife team behind The Last Forty Percent Boudoir, have announced their new 'Boudoir Academy'. The idea behind the new venture is to expand their boudoir learning brand Do More Wear Less beyond one-off learning experiences.
Participants in this new Boudoir Academy will be the first to take part in this really interesting take on an intensive workshop. Unlike flying out to a workshop in some unfamiliar city or watching some impersonal workshop video for hours on end, participants of this academy will receive one-on-one customized teaching for three months.
You can learn, grown, and improve your boudoir business without ever having to leave the comfort of your own home. In each three month cycle, participants will have direct one-on-one access to both Brianna and Ewan as well as a private 'classroom' to discuss what they are learning with other Boudoir Academy participants.
If you have been thinking about getting into boudoir photography or have been struggling to grow your boudoir business, then this is a learning experience you will not want to pass up. That said, space is limited for this initial three month cycle.
If paid in full up front, participants can join the Boudoir Academy for $2400 USD. If, like me, that is a sum you simply don't have lying around, the Phelans also offer 3 installment (three payments of $900) payment options, or 6 installments (six payments of $450) for a total of $2700.
If this sounds like something you can/want to do, you can learn more about the Boudoir Academy by downloading this informational PDF. You can also find more information over on the Phelan's boudoir learning website, DoMoreWearLess.com.
What are your thoughts on today's roundup? What news/rumors did we miss? What would you like to see covered in future roundups? Leave a comment below and let us know what you think!