Social video has surged to the top of the totem pole of successful marketing tools just within the past year, and there is no reason for it to not continue to grow exponentially with the proliferation of Facebook Live video content & video based ads. According to a report by Cisco, by 2019: video will account for 80 percent of global internet traffic, and you as a small business owner need to figure out which tools to use to be ahead of the curve & stay afloat.
Animoto, an online video-maker that enables people and businesses to share their stories, stands alone in providing a platform to create marketable content while educating business owners of the benefits and effects of video marketing. This Wednesday, October 26th, Animoto will go live on Facebook to discuss core ways to implement video content into your marketing strategy with a panel of experts (both photography and business related) that will help pave a path of success.
Get to know the panel
Get inspired by Sue's talk on 'Videos That You Can Make Today for Your Business'. Over the past 8 years, award-winning photographer Sue Bryce has taught thousands of photographers and businesses how to stand out with their marketing.
Tune in to learn 'The Formula for Getting Your Facebook Videos Seen'. Known as "the Queen of Facebook," Mari Smith is one of the world's leading social media thought leaders and an early adopter of video marketing.
Vanessa Joy will dive into the '5 Elements of Successful Social Videos'. Vanessa has been teaching small businesses and photographers how to maximize the time they spend on marketing since 2009.
RSVP for the FREE Facebook Live event on October 26th here!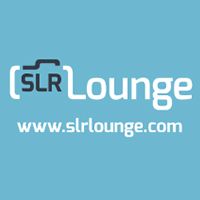 SLR Lounge Official
Articles by SLR Lounge Official are created by multiple authors. They represent official announcements by SLR Lounge.