"A camera as a service" is how cofounders Yuri Morton and Sergey Korzhenevich describe Relonch, the company behind "a device that has the recognizable shape of a chunky point-and-shoot digital camera yet packs a large APS-C sensor".
This simplistic approach by Relonch carries into their user workflow. All photos are saved to the cloud via a 4G connection, and these photos auto-transfer to an AI algorithm called Alfred, which selects the best images and post-produces them for you.  These images are then transferred back to the user via Relonch's app, distilling any images that were virtually the same. That's Relonch in a nutshell – a service that wants to handle all the bits of photography that may 'get in the way' of just getting on with your life. Good for average people? Maybe. Good for photographers? Maybe not.
It is to be noted that there's no  option to save the photos onto the camera or a memory card, and the whole thing is a subscription service. For $99-per-month, Relonch offers a 20MP camera, based on The Samsung Galaxy NX technology. There's no screen, and only one button for the shutter. The cofounders said they want to create a camera that's simple to use yet still packs a sensor that could produce a high-resolution photo.
Relonch expects to release their debut model, the Relonch 291, globally in 2018 but anyone who's interested could visit their showroom in Palo Alto where models can be borrowed for up to three days.
Emily Price of Fast Company auditioned the camera and, although was pleased with some of the features, felt let down by Alfred. The AI was disappointing in its quality of post-producing images. It poses a question one must ask:
Is $1200 a year worth the service? It should be considered that Relonch's target demographic may not be DSLR users, but that's the price of a really nice APS-C sensor DSLR and maybe a nifty fifty, or a nice laptop.
As of right now, the camera is in beta and the AI is collecting data for its algorithm. Relonch 291 comes in a few different colors and the aesthetic design follows the same simple mantra. Even with a killer design though, can you imagine paying $99/month towards a camera photography service such as Relonch. Maybe the view should be taken, however, that this isn't so much an ending as a first step; that photography is only going to get more integrated in our lives and the trend is to make that integration as seamless as possible, so automation of basic photography may be just in line with what the future holds.
Do you think this could make a lot of people's lives simpler? Let me know your thoughts below.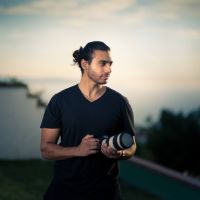 Bilal Akhtar
Bilal Akhtar is a 27-year-old LA native, who, when not taking photos, is using music, photography, and storytelling to create elemental art: www.instagram.com/theelementalarts To see his work, visit his commercial and wedding portfolios: | https://bilal.myportfolio.com | www.momentsbybilal.com | www.instagram.com/momentsbybilal www.facebook.com/momentsbybilal