The name Rolleiflex evokes visions of high-quality, collectible, vintage TLR cameras. TLR stands for Twin Lens Reflex, a system where two lenses are used to take photos – one for viewing and focusing, and the other to make the image. The viewfinder pops up, and you look down into it as the image before the camera is projected into it, 1 to 1. For those used to digital photography, looking into the viewfinder of a TLR is a fascinating experience.
Historically, most TLR cameras used medium format film. In 2015, TLR cameras were brought into the modern day when MiNT released the first iteration of their TL70 camera, an instant version of the classic design that uses Fuji's Instax Mini films. MiNT later released a version 2.0 with an upgraded Fresnel Anti-Glare Viewfinder which is considerably brighter than the original.
But now, MiNT has partnered with the Rollei, the TLR kings from back in the day, and resurrected the prestigious Rolleiflex TLR via Kickstarter. The new Rolleiflex, dubbed "Rolleiflex Instant Kamera," is quite similar to the MiNT TL70 cameras that came before, but the viewfinder has once more been updated to be even brighter.
For instant film aficionados who would like to take more control over the images they create, as well as TLR fans who want to bring their beloved tools into the current era, instant TLRs are worth a look. 
Specs
Aperture: f/5.6, f/8, f/16, f/22, Bokeh
Lens: Aspherical lens with 3 elements, f=61mm
Focal Range: 48cm ~ infinity
Shutter Speed: 1/500 – 1 second (Mode A) | max. 10 seconds (Mode B = slow shutter)
Viewfinder: Twin lens reflex viewfinder with an eyepiece magnifier to lift up
Exposure Control: EV+/-1
Flash: Integrated, electronic flash with automatic light emission control
Power Supply: 3AA Batteries (1.5V)
Film: Instant film magazine 54 x 86 mm (w x h)
Dimensions: 141 x 102 x 80mm
Weight: 525g
Box set includes: Rolleiflex™ Instant Kamera, user manual, warranty guide, and 3 AA batteries
Samples
You can grab a Rolleiflex Instant Kamera on Kickstarter for about $420 USD now, and they are set to ship in October of 2018.
SaveSave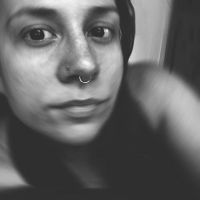 Holly Roa
Seattle based photographer with a side of videography, specializing in work involving animals, but basically a Jill of all trades. Instagram:
@HJRphotos