Rokinon has entered the premium lens fray by announcing two very fast manual focus primes: the Rokinon 85mm 1..8 and the Rokinon 14mm 2.4. The lenses are labeled Special Performance (SP), which represents the company's most advanced image and build quality. They carve out a new space in Rokinon's DSLR offerings, sitting alongside their cine lenses and older manual focus photography lenses, and with both coming in at $999, Rokinon is looking challenge some of the optical titans of the industry by striking balance between optical excellence and affordability.
The 85mm 1.2 is entering a market that already provides many options at that focal length. However, the 1.2 aperture is a rare distinguishing attribute that may cause both photographers and cinematographers to think twice before overlooking it.
Per Rokinon's website:
The high resolution optics of the Rokinon SP 85mm F1.2 prime lens have been specifically designed to meet the extreme capabilities of Canon's professional cameras.

Optical Construction:
10 Glass elements in 7 Groups
Aperture Range: F1.2-16
Diaphragm Blades: 9
Coating: Ultra Multi-Coating
Minimum Focusing Distance: 31.5″ (0.8m)
Filter Size: 86mm
Lens Hood: Removable lens hood
Maximum Diameter: 3.66″ (93mm)
Weight: 37.0oz (1050g)
Length: 3.87″ (98.4mm)
Rokinon already has a solid perfomer in the their current 14mm lense. And again, it is the slightly faster aperture that may lure buyers to this option. Still, at $650 more than the current model, this new 14mm will need to significantly outshine its predeccesor.
Per Rokinon's website:
It has the unprecedented resolving power for 50 megapixel photo and 8K video production to meet the extreme capabilities of the newest high resolution pro cameras.

Incorporating 18 high precision glass elements in 14 groups the SP 14mm F2.4 takes no compromise when it comes to image quality. Four types of special lens elements (2 Aspherical, 1 Hybrid Aspherical, 2 Extra-low Dispersion and 3 High Refractive Index) are incorporated to reduce color fringing, aberrations, and distortions for sharp, clear, and color accurate imagery.
Optical Construction:
18 Glass elements in 14 Groups
Aperture Range: F2.4-22
Diaphragm Blades: 9
Coating: Ultra Multi-Coating
Minimum Focusing Distance: 11.02″ (0.28m)
Lens Hood: Built-In Petal Shaped
Maximum Diameter: 3.74″ (95mm)
Weight: 27.9oz (719g)
Length: 4.30″ (109.4mm)
Being high-end manual focus lenses, Rokinon seems to be targeting the Zeiss Otus and Milvus audience. However, time will tell if they can compete or if their arm proves too short to box with God. If the image quality is worthy of the SP moniker, these lenses will provide a great value and that price point.
As of the this announcement, the lenses will only be available in Canon EF mount. The 85mm is currently available for purchase and the 14mm will be available by the end of March.
Order your Rokinon 85mm 1.2 here.
Preorder your Rokinon 14mm 2.4 here.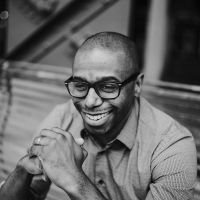 Wendell Weithers
Wendell is based in Atlanta where he shoots events, portraits, and food photography. He also supports his wife Andrea as she runs their cake design business, Sweet Details. Instagram:
Wendellwphoto