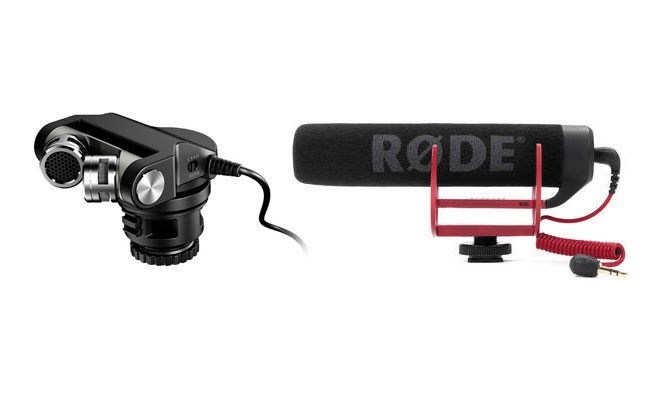 As more and more people start to use their DSLR cameras for video as well as still the need rises for quality audio. Your on camera microphone may get you usable audio an a few situations, but 9 times out of 10 it will be completely useless for professional uses.  This means that in order to get the most out of the video from your DSLR you will need to purchase some sort of external microphone.
In the past this meant either shelling out for an expensive option like the Rode VideoMic or skimping on quality for cheaper options from companies like Audio-Techinica which quite honestly are not big steps up from your on camera mic. To fill this cap both Tascam and Rode have announce new budget options for people looking to get great quality audio without the need for the extra bells and whistles (or price) of something like the Rode VideoMic Pro.
Rode VideoMic GO
The Rode VideoMic GO is priced in at $99 and is meant to be a budget solution for people who just need good clean audio without wanting to fuss too much with it. The unit is powered by the 3.5mm stereo connection to your camera so there is no need for extra batteries. It also come mounted on a shock frame to prevent noise from movement or handling the camera.
To me this looks like a great option for someone who just needs clean audio without a ton of fuss. It is small, lightweight, and needs no batteries so you never have to worry about keeping them charged. The obvious downside here is that you also miss out on the extra controls  and fine tuning that you can do with something like the Rose VideoMic Pro. That said, for a budget "just need clean audio" option this looks to be about as good as they come.
You can pre-order the Rode VideoMic GO from B&H for only $99. The Mic is set to be available and shipped out starting November 26th.
The Tascam TM 2X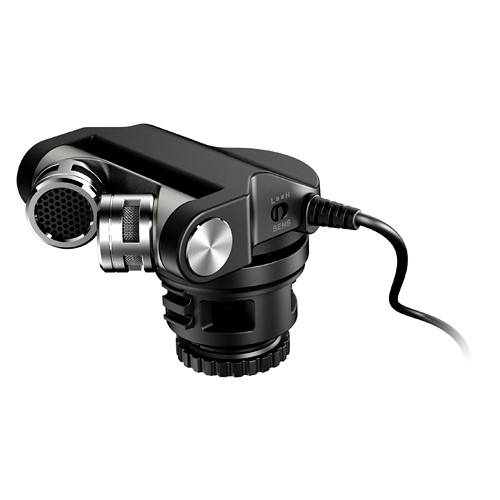 The Tascam TM 2X is also designed to be a budget option for DSLR video shooters who need a cheap but quality audio solution. It comes in a little more expensive than the Rode VideoMic GO at $129.99, but it also has a few features that the Rode does not.
Tascam TM 2X Product Highlights
Camera-Mountable
Swivel by 180-Degrees
XY Stereo Pattern
Switchable Sensitivity
Low-Cut Filter at 130Hz
Plug-in Power Requires No Batteries
120dB Maximum SPL
Includes Noise Isolation Arm
Includes Fur Windscreen
You can order the Tascam TM 2X from B&H for only $129.99. It is available for shipping right away.