Photographers usually run back home after having just shot a wedding, anxious to post-produce images and relish in triumph, hoping to garner likes & comments galore, but it never stops there – the next step is getting published in a reputable magazine or blog, having the bragging rights of having your work showcased for thousands of eyes to see. But when is this publishing a misstep? Is it good practice or bad for business?
Brides.com recently wrote a piece aiming at future wedded couples, cautioning them on wedding photography model release forms.
The client's right to confidentiality
The phrase, "you'd rather be safe than sorry" comes to mind as I scrolled through the Brides.com article cautioning future Brides & Groom's of the possible missteps that photographers make when it comes to model release forms. While some leave it out of their contract entirely, others tailor their release forms to specify exactly what images are used, and for what, and where they will likely be published. In our example of an initial meeting in our Wedding Workshop series, we break down just how simple it is to open the path of communication & trust with your clients, enabling you to have an honest conversation about what the images will be used for.
If there is a model release included in your photographer's contract, or a clause granting them the right to distribute images of your likeness, now is the time to discuss and negotiate.
The negotiation process may not be worth it considering the client will always have a personal preference to maintaining their privacy, and therefore pushing them to release their images might deter them from booking. At the end of the day, it is up to the client to refuse their right to release their images, and as much as that pains most photographers after enduring the laborious hours of shooting and post-production to make a complete and final product, it's just how the cookie crumbles.
The Value of being published
Social media possesses a prominent presence in modern day weddings, holding the opportunity to gain exposure, new clientele, and most importantly, serving as a contemporary portfolio of your work. The more the images are shared amongst those involved in making the wedding possible, the more exposure you gain as an artist in your community and industry, it's essentially a win-win for everyone.
That being said, taking the selfish route and pushing your clients to sign the release isn't the best way to go about it. Brides.com recommends clients "consider allowing photographers to use pictures of décor with no people on their social media pages, and a select few other photos from your wedding on their blog or website" and to request approval prior to release – a fair way to treat the privacy clause.
It's critical to remember that the legal distribution of images of your couple only stands if there is signed consent in some way, typically a release. Ergo, a publication of any sort doesn't have the right either, but the onus falls on the photographer. But the dilemma goes deeper than that as couples can, and do often, sign said release in the stack of papers they sign without taking full notice of what they're signing. If the couple then protests boldly or even politely, what should you do?
While you may stand on the legal high-ground, able to do with the images what you like, disregarding the needs and desires of your client for self gain in this way could be significantly detrimental not only to your relationship with that client, but to your business on a whole.
Have you ever come across a scenario like this? What is your standard protocol?
Read the full article here.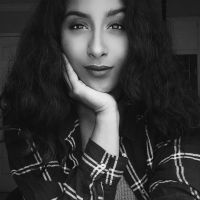 Shivani Reddy
Shivani wants to live in a world where laughter is the cure to pretty much everything. Since she can't claim "Serial Bingewatcher" as an occupation, she'll settle for wedding/portrait photographer at Lin and Jirsa & marketing coordinator here at SLR Lounge. For those rare moments when you won't find a camera in her hand, she will be dancing, eating a donut, or most likely watching Seinfeld. Follow her on Instagram:
@shivalry_inc