There are some events in life that you never forget, and they needn't be directly affecting part of your experience. Some are so significant that you know within an instant that the ramifications will alter industries, lives, and even the planet. If you're like me, you'll remember specifics about the time they occur long after they have.
I remember where I was when Concorde Flight 4590 crashed upon take-off from Charles de Gaulle near Paris, and I remember knowing it would be the death of not only many people, but the aircraft and supersonic travel. I remember being in physics class on 9/11 and feeling a sense of vulnerability I'd never experienced, and knowing the world would be forever different. Similarly, I remember the message I got when Japan was struck by a devastating earthquake and tsunami some 4 years ago now as it was from a close friend who said, "Check the news, this is going to be bad." And it was.
The Tōhoku earthquake, the Great East Japan Earthquake just marked its 4th anniversary and threw into sharp focus again, the unprecedented destruction of lives and homes, and the meltdowns at the Fukushima Daiichi nuclear plant. Hundreds of thousands of people lost their homes and the country, even with its diligent work ethic and perseverance, is struggling to rebuild. If we consider the displacement of people, it might strike you that memories in form of photos were also lost, and while insignificant compared to a house, carry a sentimental value that's hard to match. Those pictures will be of loved ones lost, and lives lost too, and the good people want to remember. They are invaluable, and Ricoh has launched a huge initiative to reunite tens of thousands of photos to their owners.
Ricoh's "Save The Memory" project has, to date, found and cleaned over 400,000 photos and returned over 90,000 of them to earthquake survivors to whom they belong. It is quite literally a gargantuan task that takes a Herculean effort to accomplish, and Ricoh is offering a look into how it is being conducted. From sifting through rubble and garbage to find the images among debris, all the way through the shipping, receiving, cleaning, restoring, and returning processes.
When images are found, they are displayed initially in those locations, but then packed up and send to the project wharehouse where the technical stuff begins. Ricoh makes digital copiers, so a large and dedicated assembly line cleans each photo, hangs them individually to dry, then scans the images to convert them to digital files. Each is then remastered, and tagged with a specific ID number, then organized via region and notable feature for proper sorting and classification. At which point, the originals are packaged in protective bags and sent back to where they were found.
That's only part of the task, because getting the images back to those they belong to is another massive undertaking, so photo centers have been set up to bring locals in and allow them to look through the now vast directory of images. Once they find a photo belonging to them, it could be simply retrieved via the control ID number.
It's truly a remarkable program, and a testament to the character of Ricoh and the Japanese people. You can find out more about the program here.
Source: Ricoh, Photoxels Images courtesy of Ricoh Save The Memory Project.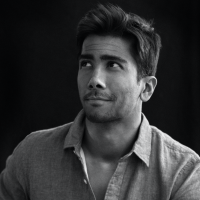 Kishore Sawh
A photographer and writer based in Miami, he can often be found at dog parks, and airports in London and Toronto. He is also a tremendous fan of flossing and the happiest guy around when the company's good.