Ready for RED?
When discussing RED cameras, affordable is hardly an associated adjective (unless you're talking with Arri shooters), but that could all change with their newest camera.
Early this morning, RED's CEO Jarred Land subtly added in a forum that the new RED Raven Brain will start at $5950. That puts this camera in direct competition with the Canon C100 Mark II and the Sony FS5.
Here are a few more things we know about the RED Raven based on leaks.
4K at 5:1 Compression
Up to 120FPS
Dragon Sensor "20.48mm wide, a bit shy of Academy 35mm and APS-C. All your APS-C / S35 lenses should cover"
Weapon Style body
Built in Wifi
Fixed Canon mount (possibly others)
Fixed RED Media SSD bay (you will need Mini Mags)
Claims of sub $10,000 shooting kit
This camera is perfect for cinematographers that want to step up their game to a 4K workflow. Or maybe for current RED shooters to have a nice B camera. This also means that RED quality cameras will be available for rent at an even more affordable price.
So what are your thoughts? Is this camera going to significantly change the industry? Or is it just another camera that's priced too high for consumers?
[Source: User lordpetts from Reddit]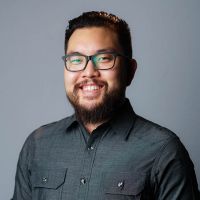 Joseph Cha
I'm a photographer and cinematographer based in Southern California. When I don't have a camera in my face I enjoy going to the movies and dissecting the story telling and visual aesthetics.