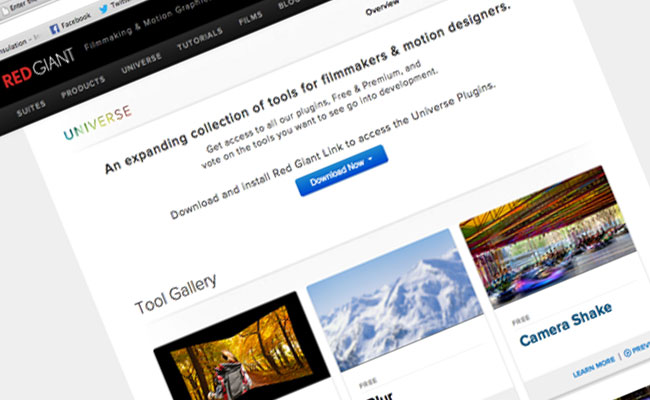 Love it or hate it, Adobe's Creative Cloud offers people access to legal copies of software and tools that they would not have access to otherwise. Photographers can get Lightroom and Photoshop in a package deal, as well as access to After Effects and Premiere Pro for if they decide to tinker with video.
Now, Red Giant, the creators of Magic Bullet Looks and Trapcode, have developed 'Universe.' The easiest way to think about Universe is like Creative Cloud, but with access to plugins and video tools that you may not be able to access otherwise. But, what gives it a one up over Creative Cloud, Red Giant's Universe is free (or starts out free anyways).
Universe starts out with a free plan, and then there are various other premium membership levels if you want to gain access to more advanced features. Currently, only the free option is available while Universe is in public beta.
Some of the cool features that you can get access to with the free plan include Masked Blue, Chromatic Glow, Zoom Blur, and much more. These are all available to use in your video editing platform of choice, be it After Effects, Premiere Pro, Final Cut, etc. You can check out the full listing of available plugins and tools on the Universe website.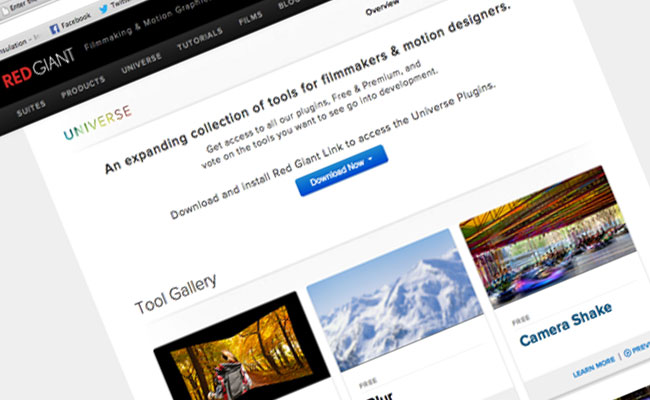 I think that this is pretty neat. If you are looking for a way to spice up your video production or just want to make cooler slideshows with your images, then this is something that you may want to try out.
[via Red Giant]