Typically, we tend not to make any hoopla about a new line of products ending up on a common store shelf, or digital shelf, because procuring just about anything is easy these days, but within photography there are certain brands and products that, well, haven't been. Immediately, two come to mind: Paul C Buff products, and Really Right Stuff. Both of these have historically been available only through the manufacturer's site and that could at times also mean you couldn't get them shipped to where you were with ease, nor could you necessarily look at and or test them out in person. That's just changed for Really Right Stuff as they are now stocking with our good friends B&H.
For those that aren't aware, Really Right Stuff makes some of the best camera support systems around, from custom plates, clamps, flash brackets, pano gear, studio gear, ballheads, gimbal heads, tripods, fluid heads, and all of it designed and manufactured in the United States.
We've continually mentioned RRS gear in our courses and in our articles, and will likely continue to do so as the quality and reliability of Really Right Stuff is brilliant. Yes, their products are on the higher end of the price scale, but you'd be hard pressed to find finer examples that will see you through generations of other gear and last you forever. Check out their product line now at B&H.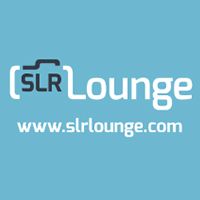 SLR Lounge Official
Articles by SLR Lounge Official are created by multiple authors. They represent official announcements by SLR Lounge.