Welcome to Time Out with Tanya, where I've put my fast paced graphic design career on hold in favor of adventures in motherhood. I'm capturing every moment on camera and you can come along, if you'd like. Sign up for my weekly email here so you'll never miss a Time Out.
Last week, I made a list of 100 WAYS TO BE A MORE CREATIVE PHOTOGRAPHER and I'm going to do them all! After I published the post, I immediately was like, "What have I gotten myself into????" But I'm game to move forward. Today, I'm writing about item number one on the list: Read a Book (or 5). Why books, you ask? In our digital world, aren't videos a better way to go? Sometimes I personally learn better from reading than from video (I tend to tune out audio information quiet easily). If that's the case for you, too, I hope you'll benefit from these recommendations.
I found 5 books in my personal library that have helped shape me as an artist and I pulled them off my shelf for review. Hopefully, they'll get your creative juices flowing…
By Paul Messaris
Visual Persuasion is kind of an oldie, but goodie (it's almost 20 years old). While the images in this book are pretty outdated, the concepts are timeless and incredibly valuable if you're working in any field that uses images to influence people. This is a textbook, so if you're really not in the mood to read pages and pages of fascinating psychology about the uniquely visual aspects of advertising, you can skip this one.
By Tom Ang
If you're looking for a comprehensive resource book for digital photography, whether you're just starting out, or still struggling to make the transition from film, Digital Photographer's Handbook is an excellent book to have on hand. It covers everything from equipment explanations, shooting techniques, editing and ideas for creative projects. Tom Ang has an entire series of books about photography and they all seem like excellent choices.
In this book of photographic inspiration, legendary magazine photographer Joe McNally tell stories about how he managed to get some of his most famous shots. He lists camera and lighting settings and offers tips he's learned along the way during his lifelong career. He also gets a little personal when he writes about work/life balance and how the lack thereof as a traveling photographer affected his family. It's a great book to pull out once in awhile to trigger ideas for new techniques to try.
By Roberto Valenzuela
I actually purchased and reviewed this book in-depth about a year ago and it's been sitting on my desk calling to me to open it ever since. I never did get through all the practice exercises. This is a book for intermediate to advanced photographers (it doesn't cover basic photographic technique or "how to use your camera") and one of the best I've seen. While this is geared specifically to wedding photographers, the principles discussed will help any photographer elevate their work to a stronger, more artistic level.
By Lawrence Chan
World famous glamour photographer Sue Bryce, who also happens to be a social media power house, says, "Do something creative to market your business every day." If you're racking your brain trying to come up with some creative ways to market your photography business, I highly recommend Social Media Marketing for Photographers. I talk a little bit about this book in my article 5 BLOGGING STRATEGIES FOR BOOKING MORE PHOTOGRAPHY CLIENTS. Blogging is just one of the ways mentioned and explained in detail in this easy to read book.
Reading is a great way to learn new techniques and to find ideas for being a more creative photographer. Of course, you don't have to just read books about photography! Maybe try reading about architecture, design, fine art, fashion, travel, technology, food or whatever interests you. You'll find ideas there, too. And then you need to get up off the couch and shoot!
So, what books will you be reading this week to get your creative juices flowing? I'd love to hear your suggestions, too! Leave them here in the comments or post a pic to Instagram using the hashtag #100ways2B. I might feature your ideas in an upcoming post!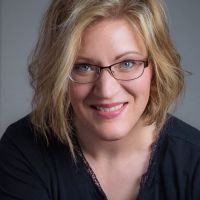 Tanya Goodall Smith
Tanya is the owner of WorkStory Branding Photography in Spokane, WA. Businesses hire her to create story-telling content that sells their high end products and services. She also teachings photographers her unique business model for making serious money as a corporate and personal branding photographer. Find her at
workstoryphotography.com
and
workstoryeducation.com