Rangefinder Magazine, the premier publication for wedding and portrait photographers, and the official publication of the annual Wedding and Portrait Photographers International (WPPI) Conference + Expo, has announced the photographers selected for its fifth annual 30 Rising Stars of Wedding Photography for 2016.
The honorees were selected from more than 200 entries worldwide, including submissions from Spain, Scotland, Croatia, New Zealand, Italy, and the U.S., here are the final 30 winners:
Adonye Jaja, Denver, CO
Don + Helen, Canary Islands, Spain
The Hendry's, Forfar, Scotland
Francesco Spighi, Florence, Italy
Gian Carlo, Orlando, FL
Igor Demba, Peterborough, England
Jacob Loafman, St. Louis, MO
Jean-Laurent Gaudy, New York, NY
Jess Hunter, Yakima, Washington
Joel & Justyna, Ottawa, Canada
Lato Photography, Modena, Italy
Laura Babb, Bath, England
Lucy Spartalis, Melbourne, Australia
Lukas Piatek, Bottrop, Germany
Marko Marinkovic, Dubrovnik, Croatia
Nick Tucker, London, England
Nicole Mason, Portland, OR
Heather Liddell, Hawkes Bay, New Zealand
Pablo Beglez, Gran Canaria, Spain
Rafal Bojar, Warsaw, Poland
Paulo Santos, Northumberland, England
Eclection Photography (Heather Shuker), London, England
Hartman Outdoor Photography, North Carolina
With Love & Embers (Ryan and Jillian McGrath), Annville, PA
People TrueLove Tellers, Miranda de Ebro, Spain
Sullivan & Sullivan Photography, Seattle, WA/Chicago, IL
Tim Kelly and Nadine Ellen, Wellington, New Zealand
LOVE + WOLVES CO (Jacob Murphy), Brooklyn, NY/San Francisco, CA
Lauren Scotti, Orange County, CA
Rosey Red Photography (Ashley and Ben Kochanowski), Columbus, OH
A complete online gallery of the 30 Rising Stars' submissions can be viewed here.
About WPPI
The WPPI Conference + Expo is the premier industry event for photographers and now, filmmakers, specializing in the creative and business aspects of wedding, portrait photography and film-making. Each year, over 13,000 professional and imaging professionals attend WPPI to learn new techniques from industry leaders, build new relationships to help grow their business, experiment with new products from major manufacturers to improve productivity, and to use Vegas as a backdrop while expanding skill-sets and portfolios.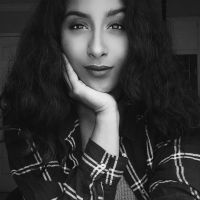 Shivani Reddy
Shivani wants to live in a world where laughter is the cure to pretty much everything. Since she can't claim "Serial Bingewatcher" as an occupation, she'll settle for wedding/portrait photographer at Lin and Jirsa & marketing coordinator here at SLR Lounge. For those rare moments when you won't find a camera in her hand, she will be dancing, eating a donut, or most likely watching Seinfeld. Follow her on Instagram:
@shivalry_inc