Chase Jarvis just launched his pilot episode of a new 'show' called 'The Daily Creative', and in rather prototypical Chase Jarvis fashion it's heavily geared towards providing creatives the space to ask the burning questions with a bit of anonymity, whilst remaining public enough that everyone can benefit from the answers. You can call in (802-962-4357) and leave a message with your question, and provided Chase deems it beneficial he'll answer it.
The great thing about this is that the requirement of calling sort of weeds out people who have annoying or generally covered questions, and therefore those that ask are probably more likely to be working photographers looking for actionable advice and probably geared to making a living and a life as a creative.
Along the way we can expect there to be questions about business foundations, how much to charge, when to increase your rate, how to judge things like that, and so on.
He actually hits this kind of information about 2 minutes in, so there's no faffing about, and it's right down to business. Immediately (if you listen), you'll pick up how Chase speaks about scaling, and then almost right after that he goes into something he's very fond of speaking about, and that's understanding that pricing matters from the very start, and that it's wise to grasp or accept that clients at different tiers generally hire different people – that you won't turn a $500 client into a $5,000 client, and if you speak to anyone who's been in the game long enough this is something 99/100 will wholeheartedly agree with. This is all to say this series looks promising and this first episode anyway is worth a watch.
You can check out the video below and check out the video below that where Chase explains, once again, about the client price gap shift.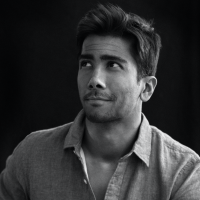 Kishore Sawh
A photographer and writer based in Miami, he can often be found at dog parks, and airports in London and Toronto. He is also a tremendous fan of flossing and the happiest guy around when the company's good.