Scrolling through my Facebook and Instagram feeds, especially during High School Senior Portrait season, has become almost painful for me. I see photos of people on train tracks more and more. Perhaps it's because this issue is on my radar since I've become somewhat of an expert on the dangers and laws associated with trespassing after writing my first article on railway safety two years ago (if you haven't already, please read that article here: 4 REASONS YOU SHOULDN'T TAKE PORTRAITS ON RAILROAD TRACKS)
Perhaps it's because I feel helpless to make a change in this regard. Writing article after article about staying off the tracks for the millions of photographers who access SLR Lounge per month is clearly not making much of a difference. However, I've noticed many of the images I'm seeing lately are not taken by professional photographers (thanks, guys, for staying off the tracks!) but by amateurs or parents who simply don't know any better.
This latest news story proves my theory. According to NBC Washington, a Virginia woman was caught doing yoga poses for a photographer on the metro tracks just outside of Washington DC. The incident took place last December and was captured on surveillance cameras. I was not able to find any information about how police were able to identify the woman, or why she is suddenly being arrested and tried almost a year later. Interestingly, the photographer doesn't seem to be charged with anything (at least there is no mention).
According to a post on a deleted Instagram account showing a photo from the shoot, she didn't know it was illegal, or even that is was a stupid idea to do yoga poses on the tracks. In addition to all the "normal" risks of hanging out on tracks, many metro trains (this one included) uses a third track that has a fatal high voltage of electricity pulsing through it. She nearly falls onto that third rail several times during the video. HELLO!
Another recent viral example of people simply "not knowing" it's not ok to take photos on railroad tracks, is the Father's Day Batman Photos by Wisconson-based photographer Eric Thiele. According to an article written in People Magazine, after the family received numerous threats for having endangered their toddler during the photo shoot, Mike Daly, the father posing as Batman said,
I mean, we had no idea it was illegal. I've never been on a railroad before. I'll never be on a railroad again. We don't hang out on them. I get where people are coming from, but I don't think the message was well-crafted at all. There were less aggressive ways of communicating that.
While I'm definitely not cool with people threatening families or photographers, I'm glad this kind of shoot is being called out by railroad authorities and the photographic community in general. Yes, these photos turned out to be incredibly cute and the concept is great, but I think the photographer had a responsibility to let the family know about the laws and safety risks. Perhaps he could have helped the family come up with a different location that would have been equally clever but safe.
According to Operation Lifesaver, Inc., the United States' rail safety education organization, a person or vehicle is hit by a train about every 3 hours in the U.S. You don't want to be one of those people, and you certainly wouldn't want one of your clients or friends to be the next casualty. If you're unaware of the dangers and laws associated with taking photos on tracks, read the many articles we've posted about the subject on SLR Lounge. I also invite all photographers to listen to a live webinar at 2 PM EST on October 22nd exploring how to keep photographers and their clients safe when train tracks are part of the desired shot. PPA is partnering with Operation Lifesaver to address this very popular topic among photographer and safety groups. Click here to register for the webinar.
Our efforts to educate the community about staying off the tracks have not been enough to prevent the deaths that continue to happen amongst our fellow photographers. We need your help! If you see images of people posing on tracks in your social media, here are a few things you can do to help spread the word.
1. Do not threaten a family or photographer who has posted images taken on tracks. Chances are, they weren't aware of the risks or laws. I wasn't aware at all until I started reporting about all the accidental deaths these past few years.
2. Post or private message a link to Operation Lifesaver's Photographer Safety Tips.
3. Educate your clients about the dangers if they request a photo shoot on tracks. Suggest a different option (listen to PPA's live webinar for ideas on safely incorporating tracks in your shot). Refuse to shoot directly on tracks.
4. We hate to be "tattle tales" but if you see a photographer who has been educated about the dangers and continues to shoot on tracks, you can report them to the Operation Lifesaver representative in your state. Find your state representative by clicking here.
5. If you live outside the United States, find out about the laws and safety recommendations in your area, or just use common sense and stay off the tracks!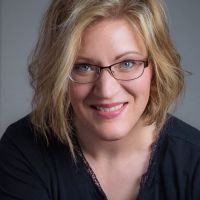 Tanya Goodall Smith
Tanya is the owner of WorkStory Branding Photography in Spokane, WA. Businesses hire her to create story-telling content that sells their high end products and services. She also teachings photographers her unique business model for making serious money as a corporate and personal branding photographer. Find her at
workstoryphotography.com
and
workstoryeducation.com