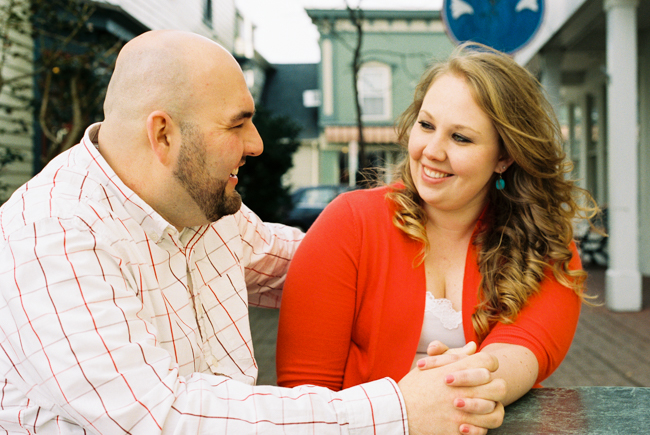 What Really Happens When You Quit Your Day Job Part 3: Initial Client Communication and Meetings
This is a unsugar-coated look into what life is really like when you walk away from the steady paycheck and enter the world of being self-employed. I will be sharing my experiences, thoughts, and anything else that comes my way as I navigate the waters of being a full-time photographer. I also hope to interview other full-time photographers to share their experiences with you as well.
One part of the wedding photography business that can be nerve wracking is meeting with potential clients. When you think about it, we as wedding photographers are essentially being interviewed for a job all the time. Now, I believe client meetings should not be like a job interview, but let's face it, at the end of the day that's what they are. The potential client is going to bombard you with tons of questions about you, your services, and prices. If  you're not prepared, a client meeting can scare the hell out of you.
Over the past two years, I have meet with clients many different ways, in person, on the phone, and via skype. At the end of the day, I have learned my strength is a good old fashion sit down meeting over coffee or drinks. I'm a people person and can talk a blue streak once you get me going, but over the phone or via skype, I'm just not as talkative.
What I Do When A Client Contacts Me
1. My Email Response is Simple
When I get a new email from a prospective client, I always respond with a quick and to the point email.
Hi (Name of potential client),
Thank you for contacting me! Attached you will find a PDF with wedding photography information. I would love to meet up for coffee or drinks and chat more if you're interested. 
 Feel free to email, call, or text me anytime. (My number)
 Talk soon!
Over the past few years, I have found that a long-winded email about me, my services, and how excited I am to talk with you about photography has yielded the same results as the quick response I use now. Potential wedding photography clients don't want to read a lot in your initial email to them, they want the facts. They liked the work they saw on your website, and now want to know what it's going to cost them to have you shoot their wedding and they want to actually meet you.
Since, I'm a face-to-face meeting type of guy, I put it right out there that I would love to meet with them in person. The end result, if a client is truly interested in me and not just my prices, usually is an email asking to set up a meeting.
2. Where I Meet Potential Clients
I don't have a studio space, so over the course of two years, it's been a learning process when it comes to where I meet potential clients. I've had meetings at Panera, Starbucks, bars, a potential client's home, (I will never do that again for an initial meeting, unless they are your friend. Make it a public place or your studio). At the end of the day, I have found two places I feel work best for me.
Favorite: a large local hotel lobby that has a wonderful bar with great finger foods or a coffee shop with free,  fast Wi-Fi, and plenty of comfy seating.
Back up: Starbucks. They are everywhere in Connecticut, the Wi-Fi works, and most people feel comfortable meeting there. (I have a love-hate relationship with meeting at Starbucks. To me, it's extremely cliché, and at times, can feel impersonal, but they do work well when I need to travel outside my local area).
My suggestion is to find a place that has food and drink options that work for almost anyone, has free Wi-Fi, and a place where you can sit and have some privacy to get to know the potential client.
Bonus tip: Offer to buy your potential client a drink or coffee. It's a simple gesture that's not that expensive, and shows potential clients you're invested in them. 
3. What I Bring With Me
When I meet with a potential client I keep things simple. I have a small shoulder bag with me that contains, a notepad and pen, iPad, printed out versions of the same pricing PDF I sent the potential client in my initial email, business cards, and a sample wedding album. That's it! This meeting is about you and the client getting to know each other and talk about photography options.
I bring a wedding album to not only show my clients what type of album I offer, but also believe photos are meant to be printed and feel my work always shows better printed.
The iPad comes out to show them what an online gallery looks like, to look up any information about the venues, other vendors, or something fun and interesting they want to show me.
If a potential client wants to book me on the spot, I take down their information and write up the proposal using my studio management software, Tave when I get home. I do all my contracts, payments, and proposals electronically. I don't want to be fumbling around with paper contracts on the spot (I've done it, it was not fun).
4. Be Yourself
I cannot stress this point enough. Be you. You are your brand and that is what a potential client is purchasing. Yes, they going to get awesome wedding photos, but at the end of the day, they need to want to pay you for you. You need to show them who you are and what your personality is in your meeting. So be yourself. Be the same person you are going to be on the engagement session, wedding day, and post wedding day meetings as you are in your first meeting.
5. Break The Ice
Meeting with someone you most likely know nothing about is always nerve wracking at first. I break the ice by asking about them. I ask the couple what they do for a living, how they met, how did the proposal happen, how excited they are about getting married – simple stuff that is going to get them talking and help me learn about them.
Once the conversation starts, they will start to ask about you and your personal life and everyone starts to relax and have a good time. I try to wait at least 10-15 minutes before we talk about anything related to wedding photography. I want to get to know this couple and them to get to know me. If they book me, we will be spending well over a year in most situations communicating and working together. We need to like each other!
9 times out of 10, I don't need to bring up pricing. The client will ask. At this point, I bring out two printed copies of my pricing information, hand them to the couple and ask how they feel about the pricing. That question usually opens the door to the big questions that I need to answer. Is there an engagement session included? Do we get all our photos on a USB? Is there a second photographer included? If you have been shooting weddings for a while, you know the questions. Most of the important information is on the pricing sheet, but I always politely answer the questions.
6. Closing The Deal
I never pressure potential clients to book on the spot. I simply ask what they think and that I would love to work with them and capture their day. I tell them to please feel free to drop me a line if they would like to book me. Truth is, I can usually tell when it's been a successful meeting, and can expect a phone call or email in the next few days that they would like to book me.
I'm a low pressure type of guy. If someone is pushing me to buy their product, usually, I will not want anything to do with it. I treat my potential clients the same way I want to be treated – low pressure. Here is what I offer, if you're interested let me know.
If I have not heard back from the couple in a week, I send a quick follow up email to see if they have any questions, concerns, comments, etc. If I don't hear back, I assume they have booked another photographer and archive the emails. Don't delete the communication or notes you have though. I have had a couple get back to me weeks after a follow up email and book me.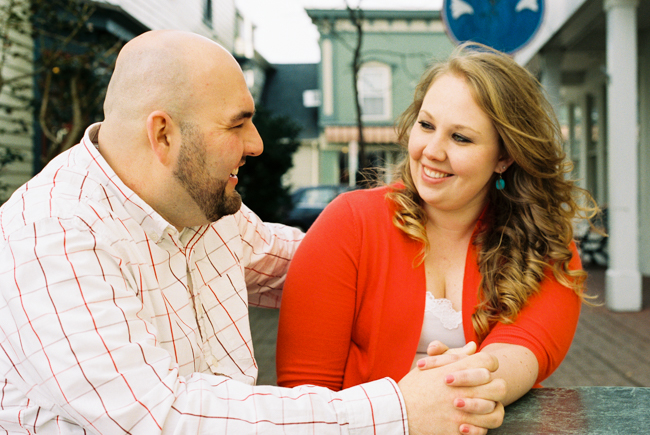 Conclusion
Don't stress if you don't book a potential client after a meeting. You're not going to book every couple you meet with. They were probably not your type of client in the first place. I've lost jobs to my prices being too high, someone offering a better package, and who knows what else. I have never let that stop me! I move forward and focus on the next potential client, and most importantly, taking care of the clients who have already invested a large amount of money in me.
Till next time, keep shooting, building your business, and embrace the hustle!
I would love to hear how you run your client meetings! Please share your tips in the comments below.
Chris Nachtwey
Chris Nachtwey is a full-time wedding and portrait photographer based in Connecticut. He is the founder and creator of
35to220
a website dedicated to showcasing the best film photography in the world. Chris loves to hear from readers, feel free to drop him a line via the contact page on his website! You can see his work here:
Chris Nachtwey Photography