This is a un-sugarcoated look into what life is really like when you walk away from the steady paycheck and enter the world of being self employed. I will be sharing my experiences, thoughts, and anything else that comes my way as I navigate the waters of being a full-time photographer. I also hope to interview other full-time photographers to share their experiences with you as well. To see the rest of the articles in the series, click here.
Want More Referrals? Focus On Client Experience.
A big part of being a full-time photographer is marketing. There are many options when it comes to types of marketing and honestly, it can be overwhelming. Some forms will cost you lots and lots of money; other forms are almost free. Time and time again though, the best form of marketing is free and it's call word-of-mouth referrals.
Word of Mouth Referrals
Word-of-mouth is by far the most powerful marketing tool you can have in your arsenal. When you think about how you yourself seek a new service provider, the first thing you probably do is ask your family and friends whom they suggest. Photography is no different; when someone is looking for a photographer for any genre of photography, they will most likely ask their family and friends if they know anyone well before they start searching on their own.
As I have worked with more clients, my referral base has grown to more than just friends and family. I do a lot of other marketing, but still, without fail, word of mouth referrals bring in some of the best inquires and nine times out of ten, I book new clients that come my way via a referral. With any form of marketing, you need to put in the work. To gain referrals boils down to the experience you provide the client as much as, if not more than the quality of your work.
My number one goal from inquiry to delivery of the final product is to provide my clients with the best customer experience possible. Now, you're not going to make everyone happy, but you need to do your best to make sure your clients are so happy with your service that it's hard for them to think of any other photographer to refer to their family and friends.
Tips For Providing A Great Client Experience
Initial Communication
It all starts with my initial emails and phone calls to a new inquiry. I'm always fast with my reply and I keep it short and sweet. I want them to know I'm here for them from the start and a quick email or phone call back will do that. Many of my clients have always said they couldn't believe how fast I got back to them, and that it showed how excited I was to work with them.
Initial Meeting
I always try to meet with potential clients in person and hold laid back meetings so I can focus on getting to know the couple and make the booking process simple. You can learn more about my laid-back client meetings that usually lead to me booking a new client here.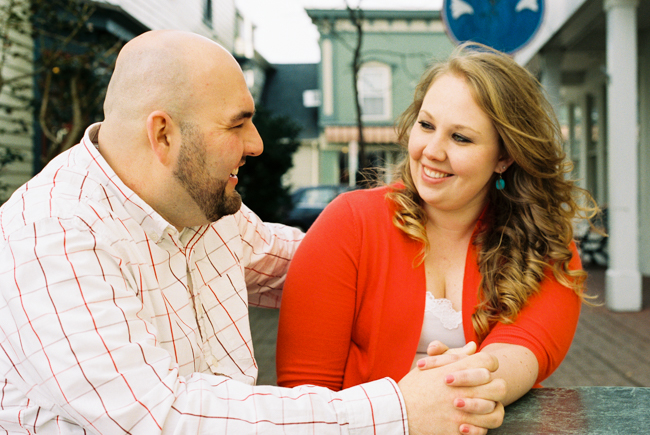 Availability
I allow my clients to email, call, or text me anytime; I leave the door open to help them whenever I can. From planning, to venting, my clients know they can talk to me about anything. You might not want your clients to contact you whenever they need you, so if that's the case, make it clear to your client when you're available to chat, and make sure you're free when they email or call you during that time.
The Wedding Day
The wedding day is your time to shine! This is your time to interact with the family and friends of the couple. Remember to be a problem solver, not part of the problem. I'm always very personable and professional with everyone at the wedding and know that when I leave, everyone will remember how much of a pleasure I was to work with. You are also showcasing yourself to potential clients; a member of the wedding party or guest might be engaged and looking for their own photographer. This is a great time to show them what you've got and if you do a great job, they will most likely ask for your card! How you act on the wedding day is how everyone is going to remember you, don't forget that.
After The Wedding
The weeks and months after the wedding are crucial. Your clients are excited to see the photos, and at times, might have special request in terms of editing or ordering products. Make sure you try very hard to work with them to fulfill their request within your rules. I'm not saying you should do some ridiculous edit request or short turn around print order, but make sure you're doing your best to accommodate their requests.
If you can not fulfill their request, make sure you are professional and polite about why you can not fulfill it. Remember, wedding clients are not educated art directors – they don't know much, if anything, about editing, printing, and albums. If you fly off the handle about some ridiculous request, all that hard work you put in for months with that client can all be washed away with one bad email or phone call.
Conclusion
Like I said before, you're not going to please everyone, but you better know that you did everything in your power to make your client's experience with you a great one. The best advice I have ever heard was this:
If you provide a client with a great experience they will tell a few people how great of a photographer you are. If you provide a horrible experience, they will tell everyone they know how horrible you were to work with even if your images are great or not.
Don't let yourself be the latter. Be the photographer they can't help but think of any time they think about photography.
—
In our recent interview with high end wedding photographer, John Solano, he also speaks about the importance of client experience. Check out part one of the interview here:
Till next time, keep shooting, building your business, and embrace the hustle!
Chris Nachtwey
Chris Nachtwey is a full-time wedding and portrait photographer based in Connecticut. He is the founder and creator of
35to220
a website dedicated to showcasing the best film photography in the world. Chris loves to hear from readers, feel free to drop him a line via the contact page on his website! You can see his work here:
Chris Nachtwey Photography