One of the great things about winter is that the humidity in the air tends to be much less, and as a result, the air is often much clearer and crisper, and this translates into sharper, more piercing imagery. Living in Miami, this is something I notice even here in the, well, if you can call it winter. (Incidentally, I also like to go out shooting right after it's just rained because the air, again, is much clearer). This is actually a great time to go shoot at the beach, even in lower light, such as in the golden hours.
Shooting at the beach always presents its own challenges, one of which is always figuring out where to keep the sun? Over your shoulder? That's kind of boring, but keeping it in frame often means high contrast shots with a silhouette. One way to tackle this is to use a flash to illuminate your subject, but it's also nice to be able to leave the flash at home, and avoid that 'fill' look.
In this video tutorial by Serge Ramelli, a wonderful teacher of retouching in Photoshop and Lightroom, he shows how he shot this pretty series of images of a mother and daughter, straight into the sun in a lifestyle, and impromptu photoshoot, and how he edited it to reveal something great in Lightroom.
For this session, Serge used a Sony A7r, a 100mm lens, and without the use of flash. Aside from how to actually do the retouching, he gives some good pointers on how to deal with this environment from behind the camera. He suggests exposing for the highlight so you get a little of the sunset feel, but not so much as to leave your subject in the dark and lose detail, and also not to use a very shallow depth of field because focusing in these situations can be an unforgiving task. It's well worth a look if you're a lifestyle shooter, and do be sure to check out Serge's site for a lot more tutorials, and his own highly detailed instructional products.
Source: YouTube, Images are screen caps from featured video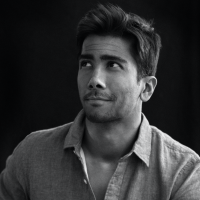 Kishore Sawh
A photographer and writer based in Miami, he can often be found at dog parks, and airports in London and Toronto. He is also a tremendous fan of flossing and the happiest guy around when the company's good.