Introduction
I think I can safely say that most photographers are always on the lookout for products that will make their life/work easier. We all want gear that is lighter, more powerful, easy to use, etc. It is for these reasons that I believe we are seeing the emergence of quite a few products for speedlights that help shape and form the light. I had a chance to check out the Lastolite Direct to Flashgun Bracket for Strobo Light Modification System this morning at Photo Plus Expo here in New York and wanted to do a first glance comparison to MagMod, which is the system I currently use.

First Impression at Photo Plus Expo
At first glance, these modifiers look pretty bulky. The Strobo Bracket attaches to your speedlight with a velcro strap. From there, you can add any number of modifiers from a snoot to gels, grids, barn doors, etc. You can see a size comparison below between the MagGrip and the Strobo Bracket. They also have some creative filters that can be used to project things on a background. These piqued my interest the most. (At this time, Lastolite doesn't have anything that compares to the MagSphere or Mag Bounce for this system).
Both systems utilize magnets to hold the modifiers on your speedlight. The magnets on the Lastolite Strobo system didn't seem as strong as the ones on the MagMod system. While I was checking out the Lastolite Strobo system on the Expo floor, I noticed that the modifiers fell off pretty easily (but keep in mind that those were trade show samples, so probably have seen A LOT of use). That said, I would be a bit weary about having them up on a stand during a reception at a wedding and having a guest accidently bump my stand.
Size wise, I can leave the MagGrip on my speedlights and still fit them in my camera bag. That is not the case with the Strobo System. Because of the size of the Lastolite Strobo, I would need to take the bracket off every time I put it back in the bag.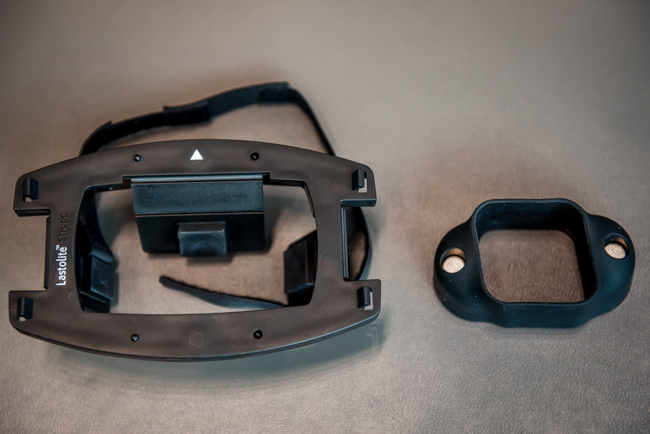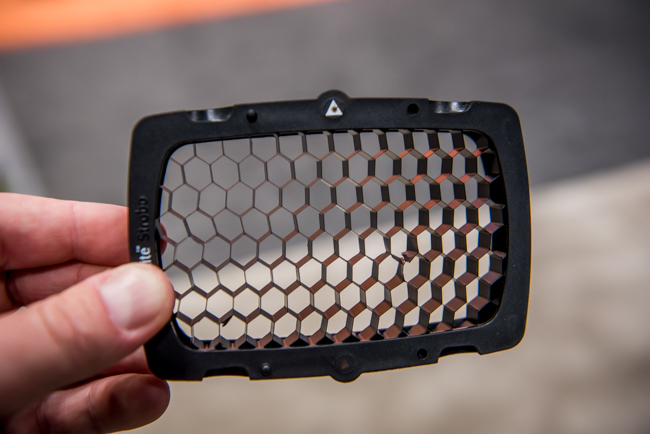 Conclusion
I mainly shoot weddings, and I really like using the MagMod system. It is easy to use, fast to attach, and small in size. I haven't had a chance to use the Lastolite system, but I think if you are a portrait photographer or something along those lines, the Lastolite system could be good for you. As of right now, though I would stick with my MagMod over the Strobo System because of the type of photography I shoot. I hope to spend some time and use the Strobo system in the near future so I can have a better feel of how it works and if it could work for me. The Strobo System can be purchased for around $36 at B&H here.
**A special thanks to B&H Photo for their sponsorship of our coverage here in New York at PhotoPlus Expo 2015**