As people spend more of their time scrolling social media, attention spans shrink. Videos have got to be really compelling or really short to entice people to watch them in their entirety. Adobe wants you to pay attention to their videos and learn something, so they've created the ultimate series catering to modern viewers who are commitment-phobic with their time. The "Make It Now" playlist on the Adobe Creative Cloud YouTube channel currently consists of four extremely short, yet informative tutorial videos. The longest clocks in at a minute on the nose, the shortest at a scant 39 seconds.
The coolest video demonstrates the making of a double exposure of a buffalo and a landscape in 45 easy to follow seconds. Then there's a speedy demo to teach you how to composite a choppy ocean into a coffee cup; how to create an animated GIF in Photoshop (these are trendy as hell right now;) and how to use a template to create a poster.
People are busy, time is money, and now in less than four minutes, you can learn four new Photoshop techniques. Well played Adobe.
There is a definite trend toward brevity in video length currently, with video creators like Mango Street and now Adobe tapping into the potential of these micro-tutorials to keep viewers watching until the end, drinking up fast-paced information as it's offered.
Here are all four of the Make It Now videos in playlist form – click the icon in the top-left corner to choose a different video.
When you watch a video tutorial, what's your preference? Long and thorough or fast-paced and to-the-point?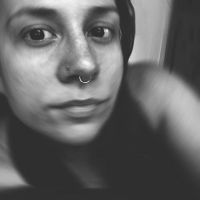 Holly Roa
Seattle based photographer with a side of videography, specializing in work involving animals, but basically a Jill of all trades. Instagram:
@HJRphotos