At one point or another, we've all struggled with the business side of being a creative. Whether you constantly stress over your artistry not being good enough compared to your peers or are always looking for new ways to increase clientele, having a business of your own comes with indefinite obstacles.
Pye chatted with Goli Kalkhoran (Lessons From A Quitter) about the reasons and choices that inevitably led to starting Lin and Jirsa Photography with his partners Justin & Chris, as well as this very site. Most people start a photography business based on a hobby or strong passion for the art, but Pye had a completely different mentality from the start.
having a Learner's Mindset > passion
After realizing the technical aspect photography was a skill that could be acquired, Pye looked at entering the wedding photography industry as a business rather than attributing it to passion. 10 years later and Pye, Justin & Chris have created incredible creative team of 50 people that shoot over 300 weddings each year, with nearly 1,000 yearly client commissions.
Their first paid photography gig, back in 2008, eventually led them to realize how inexperienced they were when it came to actually operating a camera. All three of them took to reading, researching, practicing, and applying information online that they learned about regarding photo techniques, post-processing images, and off-camera lighting.
Here's what you will learn in this podcast
In this podcast, Pye & Goli discuss what led to the creation of their photography business and what it took to achieve their present day success:
The breaking point that led him to quit his job and take a risk on himself
How failed attempts at funding projects and business ventures became opportunities for exploration, self-discovery, and ultimately, success
How he created a multi-million dollar business in photography with a positive "learning mindset"
Why Pye has a "passionate dislike" of the word "stable" and the illusion it creates
Where Pye believes most fear comes from and why it limits your opportunities and potential
How developing a "Learning Mindset" allowed Pye to turn quitting and "failing" into growth, opportunity, and success
You can listen to the full podcast here or click below!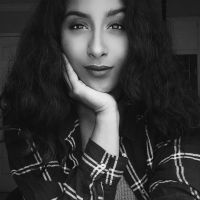 Shivani Reddy
Shivani wants to live in a world where laughter is the cure to pretty much everything. Since she can't claim "Serial Bingewatcher" as an occupation, she'll settle for wedding/portrait photographer at Lin and Jirsa & marketing coordinator here at SLR Lounge. For those rare moments when you won't find a camera in her hand, she will be dancing, eating a donut, or most likely watching Seinfeld. Follow her on Instagram:
@shivalry_inc