Stop whatever you're doing, put down your coffee and get ready for the cutest thing you'll see today. Because what could be cuter than portraits of 6 week old puppies? Pretty much nothing.
Professional pet photographer J. Nichole Smith began her career in 2005 when the niche of pet photography was virtually nonexistent. Now, nearly a decade later, here in the US, pet photography is a trend that is fast on the rise. A few years ago, Smith moved to London with her two dogs to be with her now fiancé and discovered that pet photography was practically unheard of in the UK. 
Smith published a book of puppy portraits a few years ago, full of life-sized portraits of 6 week old puppies. Titled, Puppyhood, the 13×11 sized coffee table book offers pages and pages of cuteness overload from Boxers to Pomeranians to German Shepherds and more for a total of 25 different breeds. She wanted the puppies all the same age "so the drastic differences in size from breed to breed would be emphasized."
On one page a group of Irish Settlers snuggle together, while in contrast on another page, a lone 18lb Great Dane puppy shows off his huge paws.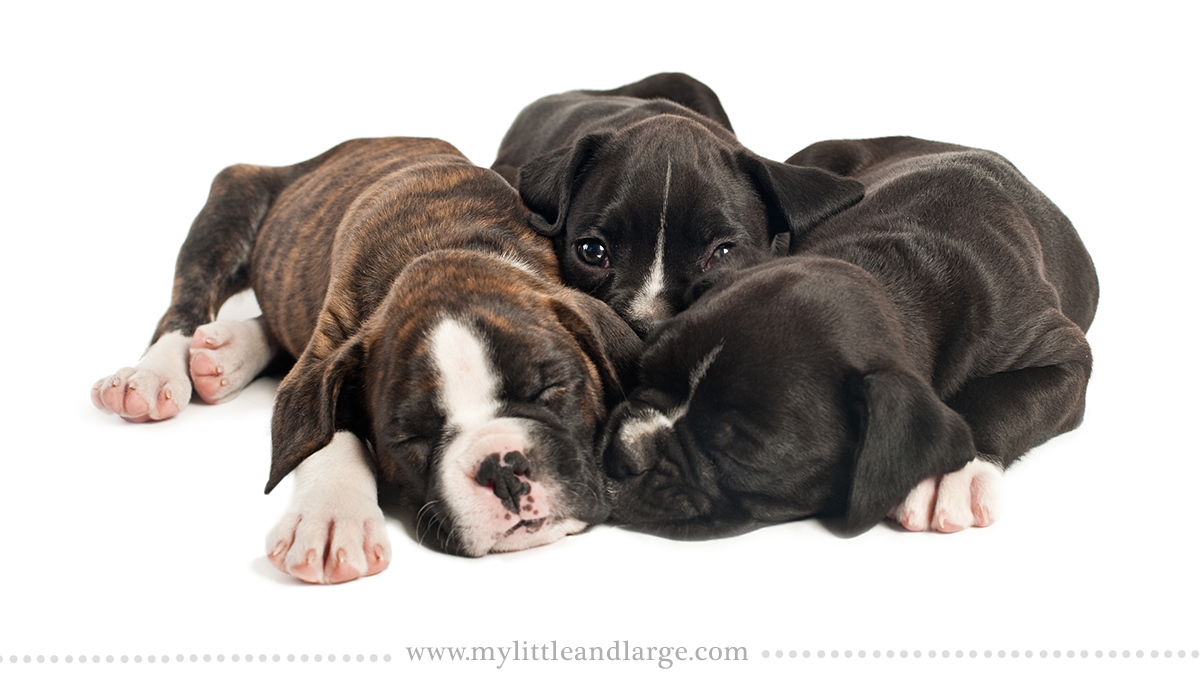 She and her fiancé, Phil set about to bring their premium brand of pet photography to the UK market by opening a concept boutique that incorporates a retail experience and a pet photography studio in one. Opened in April, "Little & Large" caters to man's best friend, with DogTV (programming exclusively for dogs, shown on a TV at dog-level), hard to find brands from the US and of course, a gourmet mix and match doggie treat bar. When clients come in to get their portraits taken, they are treated to a luxury experience, for both themselves and their pets. 
The Grand Opening of "Little & Large," Nichole and Phil's pet photography studio in SW London will be on June 6th, and Victoria Stilwell (celebrity dog trainer and star of Animal Planet's "It's Me or the Dog" will be on hand signing books. If you're in the area, you're invited to stop by for a latte or a glass of wine and pop into the doggie photo booth for a quick picture.
For more info and to see more of J Nichole Smith's work, check out the Little & Large website HERE.
CREDITS: Photographs by J. Nichole Smith are copyrighted and have been used with permission for SLR Lounge. Do not copy, modify or re-post this article or images without express permission from SLR Lounge and the artist.
[Via Daily Mail UK]
Hanssie
Hanssie is a Southern California-based writer and sometimes portrait and wedding photographer. In her free time, she homeschools, works out, rescues dogs and works in marketing for SLR Lounge. She also blogs about her adventures and about fitness when she's not sick of writing so much. Check out her work and her blog at
www.hanssie.com
. Follow her on
Instagram