Though the internet has been abuzz with talk of Apple's newest update to their desktop operating system, High Sierra, those who use a Wacom tablet may want to hold off on that update. If you work on a Mac and are a heavy Wacom tablet user, particularly if you use one for professional work where you would be put at a disadvantage should yours suddenly stop working, it is recommended that you don't update your OS just yet.
We will release a Driver update late October for 10.13 High Sierra. The current driver is not compatible. More here https://t.co/MOWbGdTxq6

— Wacom (@wacom) September 22, 2017
Wacom released a statement via Twitter yesterday that updating from OS 10.12 to 10.13, High Sierra, will break compatibility with Wacom drivers, potentially leaving those who rely on their tablets in a lurch until Wacom releases a driver update to fix the issue, expected by late October "at the latest."
Wacom's tweet links to a pop-up statement which reads:
"Apple has announced 10.13 High Sierra will be released September 25th. Wacom is currently working on a new driver update to support the new operating system. The new Wacom driver will be ready by late October at the latest. Due to nature of the changes in High Sierra, the existing Wacom driver for 10.12 will not work. To continue to use your tablet uninterrupted, Wacom suggests not to upgrade to 10.13 until the new driver is released. Once released the update will appear in the Wacom Desktop Center and posted on the Wacom driver page found here."
There have been reports of some Wacom users updating to High Sierra and having their tablets continue to work, but if your tablet is imperative to your workflow, it sounds like the surest thing to do is wait. When the driver is eventually updated, it will be available for download here.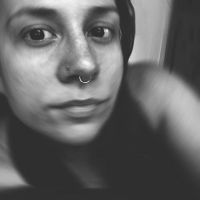 Holly Roa
Seattle based photographer with a side of videography, specializing in work involving animals, but basically a Jill of all trades. Instagram:
@HJRphotos