It's the drone of the moment, and probably the drone most likely to democratize photo drones given its price point and tiny size that's the inverse to its capability. The DJI Spark has piqued interest and made a splash in the market since inception and has had wide adoption, so this news will apply to many. DJI has issued a memo stating that there will be a mandatory update to the Spark firmware, and that it must be implemented by September 1st.
For those that have a Spark or those looking to buy one you must heed this direction because failure to comply will see your drones remotely 'grounded'.
This all comes amidst a strange time with camera drones where there is wider market appeal and adoption but met with less freedom of flight. As the FAA pushes forward with more drone regulation borne out of safety controls and considering privacy policy, many drone owners are displeased with the restrictions. So why would DJI do this? Well, for safety actually, and probably to minimize some liability.
In the latter half of July it became public that DJI was fielding numerous inquiries by Spark owners who reported their drones were literally falling from the sky, to which their public response was:
"DJI is aware of a small number of reports involving Spark drones that have lost power mid-flight. Flight safety and product reliability are top priorities. Our engineers are thoroughly reviewing each customer case and working to address this matter urgently. DJI products are tested for thousands of hours, and the overwhelming number of customers enjoy using our products with minimal disruption."
The news of this update, however, suggests it may not have been quite as isolated an issue as they made it seem, and when dealing with aerial vehicles the inherent problems there are obvious, so the fix was required. We assume that the mandatory update will rectify this problem in addition to the upgraded functionality promised in the statement, like "added support to fully integrate Spark with the DJI Goggles, optimised the PalmLaunch function for better stability after takeoff, improved the accuracy of controls under the QuickShot Dronie mode and enhanced the compatibility of the remote controller when syncing up with new firmware updates."
Whilst there are some who take issue with what the company is doing, particularly that its a mandatory update being required by a foreign government, perhaps that anger is misplaced. The fact that critical flight problems in operability can be fixed remotely via firmware and that it's being addressed so quickly seems like a nice response to customer dissatisfaction. If only other camera companies were quite so motivated…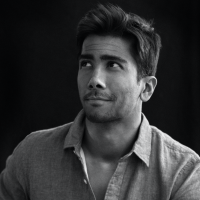 Kishore Sawh
A photographer and writer based in Miami, he can often be found at dog parks, and airports in London and Toronto. He is also a tremendous fan of flossing and the happiest guy around when the company's good.