There is no excuse for losing client images. There is nothing you can tell me to argue that point. However, I understand that there are no guarantees, and strange and wacky things do happen. So, there is always a chance that you could lose images. However, as professional photographers, we have an absolute responsibility to minimize that as much as we possibly can. I know many photographers feel they have this on lock, but in reality, I have found that most do not. It goes beyond a couple of backed up drives.
In this article, I will explain the extreme measures I take to protect my client's images.
Protecting Client Images | The Drives and Their Locations
Extra HD on post process machine
External Drive on the same machine
External Drives in the house
External Drive at an off-site location
External Drives in Safety Deposit boxes (Some may ask if you have a safety deposited box, why have more off-site? That is because banks are not accessible to me 24/7. If something happens on a Friday night of a holiday weekend, and I need that drive, I can get to the offsite pretty much right away instead having to wait three days to get into the bank)
Online Backup (Only proofed jpegs to limit space and cut down on upload times)
These may seem like a bit extreme, but HD storage is so cheap these days, it's more a question of, "why wouldn't you have an overabundance, than an under abundance?"
Protecting Client Images | Protection of the Physical Drives Themselves
I have redundancy taken care, but some of those drives need to be protected. How I accomplish that is by keeping them in a fire and waterproof chest. The drives that are not connected to my machine and in the safety deposit box go into something like this.
These chests are usually rated for 1500-1700 degrees for 30-60 mins and can be submerged in 3-5' of water for 48 hours. Make sure you get the fire and waterproof ones. Most are just fireproof, and that may seem fine, but keep in mind what the fire dept. uses to put out fires. These chests are fairly inexpensive, anywhere from $40-$300 dollars (prices based upon size and the amount of time they can withstand the elements).
I bet many of you think that is the end, but there is also one more important aspect to protecting client's images, and that is the drive home. I NEVER stop anywhere on my way home from the shoot. I always factor in having time to get home and back stuff up. However, if you must stop and cannot go straight home, then please for all that is holy, keep the cards on your person and do not let them leave your side. Wedding photographers, this goes for the entire day as well, they need to be on you at all times. A great, albeit super nerdy looking, option is the Pocket Rocket card holders, that has a leash. If you do not have one, I highly recommend heading over to B&H and picking one up.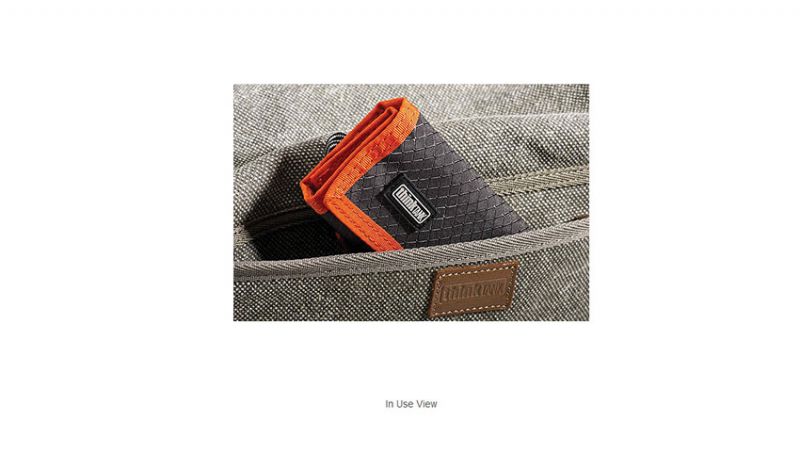 An Often Overlooked Area When Protecting Images
My system goes beyond not only not stopping after the shoot and keeping them on my person but having a small fireproof and waterproof safe in the car for the cards. While it is very unlikely and a bit morbid, car accidents do happen every day and some of those involve fires and water, so it is our responsibility to be realistic of that possibility and plan accordingly. The cards go directly in the safe in my trunk after a shoot.
Conclusion
If some of you are not doing all you can to ensure the safety of your clients' images, I hope that you take what I have said to heart and go pick up some additional storage and ways to protect the images once they are saved. Spend a little extra money and make sure that it will take pretty much world ending occurrences to cause you to lose your client's images.
For some additional protection measures for keeping your client's images safe, check out this great article, Data Safety Procedures.
Brandon Perron
Brandon Perron is a wedding photographer, making a transition into a freelance automotive digital contributor/photographer, as well as setting up his own private gallery. In his words, he is an uber sarcastic gasoline loving gear head, lost amongst the hipster hyper Eco-friendly crowd of PDX and has a mouth that makes sailors blush. He likes to think of himself as a daily life commentator, where nothing is off limits to poke fun at.