In case you haven't seen them yet, Profoto has recently strung together a video tutorial series explaining some of the differences between lighting set-ups and featuring the B2 and B1. They are presented by photographer Jared Platt, who demonstrates how these lights can be used in different real life scenarios. From showing differences between on and off-camera flash, to light with or without an umbrella, there's a lot to pick up on and a lot of it is applicable to anyone, even not running Profoto gear.
I think no one would begrudge me saying that Profoto equipment can be found on almost any photographer's wish list. When we begin shooting, there are always pieces of gear we covet and strive to acquire, and in the lighting world, Profoto is close to the top, if not THE top. Sure, there are higher grade lighting pieces, but Profoto seems to strike that balance between high-end design and performance, and not quite with the price of say, Broncolor.
This year, the piece that's got the attention of us here at SLR Lounge is the Profoto B2, and it's not just us as it's become a darling of the photo world. Combining an ease of use akin to a Speedlight and pairing it with the performance of a professional monolight, it's also more portable than the B1 system before it. We love it so much we use it in studio and have even partnered with Profoto for an incredible Profoto B2 giveaway, the details of which you can find here.
Each of the four videos is accompanied by a blog post with a full breakdown of equipment used, and set-up diagrams, along with explanations about the conditions and mindset of the shoot. Some of it may be basic to some of you, but it's actually a good primer, and likely going to make you want to get out on-location. Also, if you'd really like to get a handle on lighting from the ground up, I highly recommend Lighting 101 – it's worth a look.
Here are two of the videos, and for the full blog post click here.
Source: Profoto, Images are screen captures from site/video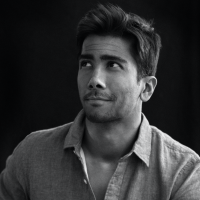 Kishore Sawh
A photographer and writer based in Miami, he can often be found at dog parks, and airports in London and Toronto. He is also a tremendous fan of flossing and the happiest guy around when the company's good.