ANNOUNCEMENT!  THE WINNER HAS BEEN CHOSEN! CONGRATS TO MICHAEL MAROHNIC OF MINNEAPOLIS, MN!  PLEASE CHECK YOUR EMAIL! FOR THOSE OF YOU WHO DID NOT WIN,  DON'T WORRY!  WE HAVE ANOTHER HUGE GIVEAWAY COMING UP SOON.  BE SURE TO CHECK BACK!
The Profoto Dream Photo Shoot Giveaway
The Profoto Dream Photo Shoot Giveaway might be the most exciting giveaway in SLR Lounge history! Imagine winning the best lighting gear on the market, combining that with a 2-day trip to Southern California, attending a full day one-on-one workshop with an award-winning photographer, and then continuing your education online in a premium interactive education platform. You can see why we're so excited.
One Grand Prize Winner Gets the following
The Gear:
Profoto B2 To-Go Kit
TTL remote of your choice
OCF Beauty Dish White with Speedring
OCF Gel Kit
OCF Grid Kit
OCF Barndoors
Umbrella Deep White Small
Collapsible Reflector M and L of your choice
The Trip:
Domestic airfare to CA (within the US)
2-night stay at a hotel in Orange County, CA
The Shoot:
A styled shoot of your choice***
Full-day, one-on-one coaching from award-winning photographer, Pye Jirsa, on everything from lighting your scene to posing and communicating with your models.
The Education:
1 Year Subscription to SLR Lounge Premium
Two Runners Up Receive:
1 Year Subscription to SLR Lounge Premium
2 Collapsible reflectors in M & L of their choice
More Info on Photoshoot
*** Winner will choose from the following photo shoot options:
Option 1: For Wedding Photographers – Stylized Wedding Couple
Option 2: For Editorial and Fashion Photographers – Editorial Shoot Featuring Model
Option 3: For Fitness Photographers – Fitness Shoot Featuring Model
Enter Here
You receive multiple entries by completing the various options in the widget below. Entry options include:
Signing up for the Profoto US Newsletter. (See widget below)
Signing up for SLR Lounge. (See widget below)
Sharing the contest. The more you share, the more entries you receive! (See widget below)
The Profoto Dream Photoshoot Giveaway

Note: If, for any reason, the widget is not loading, please click here.
Terms and Conditions
Information on how to enter and the prize form part of these Terms and Conditions. Participation in this promotion is deemed acceptance of these Terms and Conditions.
No purchase necessary.
The winner will be chosen on Friday, April 29th, 2016 and announced the week after.
Entry is only open to United States residents who are able to travel to California in June and July of 2016.  The winner will be presented with a list of four possible date options.  If the winner is unable to attend any of the four dates, the winner will forfeit the workshop/photo shoot portion of the grand prize, and will still receive the Profoto Gear and the Annual SLR Lounge Premium subscription.
Winner must sign a model release as the training will be filmed and used for promotional and educational purposes without any additional compensation from Profoto or SLR Lounge.
The winner is responsible for ensuring that he or she has valid identification and clearance for air travel within the United States.
Incomplete or indecipherable entries will be deemed invalid.
Must be 18 years of age or older to enter.
Profoto and SLR Lounge reserves the right to verify the validity of entries and entrants (including a identity, age and place of residence) and reserves the right, in its sole discretion, to disqualify any individual who is believed to have breached any of these Terms and Conditions, tampered with the entry processor engaged in any unlawful or other improper misconduct calculated to jeopardize fair and proper conduct of the promotion. Failure by the Profoto or SLR Lounge to enforce any of its rights at any stage does not constitute a waiver of those rights.
If there is a dispute as to the identity of an entrant, we reserve the right to determine the identity of the entrant.
Our decision is final, and no correspondence will be entered into.
Spending money, meals, insurance, passports, visas, vaccinations, transport to and from departure point, transfers, items of a personal nature, in-room charges and all other ancillary costs are not included.
The winner acknowledges that the photo shoot component of the prize may involve physically demanding shooting conditions, and the winner chooses to participate at his or her own risk. The winner must (a) not have any medical conditions that would make it dangerous to participate in the photo shoot; (b) not be under the influence of drugs or alcohol, and (c) comply with all directions at all times.
We reserve the right to: (a) prevent any winner from participating if, at any time, we reasonably believe that the winner poses a safety risk or for any other reason; and/or (b) cancel or postpone the photo shoot if the conditions are deemed dangerous.
If for any reason the winner does not take the prize (or an element of the prize) by the time stipulated by us, then the prize (or that element of the prize) will be forfeited and will not be redeemable for cash.
In the event of war, terrorism, state of emergency or disaster, we reserve the right to cancel, terminate, modify or suspend the promotion or suspend or modify a prize, subject to any written directions from a relevant regulatory authority.
If the prize (or part of the prize) is unavailable, we reserve the right to substitute the prize (or that part of the prize) with a prize to the equal value and/or specification, subject to any written directions from a regulatory authority.
The prize, or any unused portion of the prize, is not transferable or exchangeable and cannot be taken as cash.
Entrants consent to us using their name, likeness, image and/or voice in the event they are a winner (including photograph, film and/or recording of the same) in any media for an unlimited period without remuneration for the purpose of promoting this promotion (including any outcome), and promoting any products manufactured, distributed and/or supplied by the Profoto or SLR Lounge.
If this promotion is interfered with in any way or is not capable of being conducted as reasonably anticipated due to any reason beyond the reasonable control of the SLR Lounge and Profoto, including but not limited to technical difficulties, unauthorized intervention or fraud, we reserve the right, in our sole discretion, to the fullest extent permitted by law (a) to disqualify any entrant; or (b) subject to any written directions from a regulatory authority, to modify, suspend, terminate or cancel the promotion, as appropriate.
The use of any automated entry software or any other mechanical or electronic means that allows an entrant to automatically enter repeatedly is prohibited and will render all entries submitted by that entrant invalid.
Except for any liability that cannot by law be excluded, we are not responsible for any personal injury; or any loss or damage (including loss of opportunity); whether direct, indirect, special or consequential, arising in any way out of: (a) any technical difficulties or equipment malfunction; (b) any theft, unauthorized access or third party interference; (c) any entry or prize claim that is late, lost, altered, damaged or misdirected; (d) any variation in prize value to that stated in these Terms and Conditions; (e) any tax liability incurred by a winner or entrant; or (f) taking of and/or participation in the prize.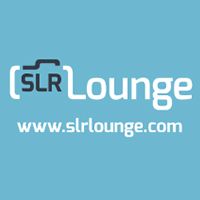 SLR Lounge Official
Articles by SLR Lounge Official are created by multiple authors. They represent official announcements by SLR Lounge.