For those who were hoping to get their hands on the new Godox V1, you might have to look elsewhere for your lighting solutions. At least, that is if Profoto's recent allegations effectively block the release of the V1.
As initially reported in Fotosidian, a Swedish photo publication, Profoto has accused Godox of patent infringement, claiming the V1 design is no more than a blatant bootleg of Profoto's popular A1 flash unit. From a design perspective, there's no question that the V1 outwardly resembles the A1. Both units include a round head, a magnetic mount for attaching modifiers, a Fresnel lens, and LED modeling lights.
Although he says he has let similar infringements slide in the past, Profoto CEO Anders Hedebark told Fotosidian that he feels the infringement cannot be overlooked in this instance:
It has happened before. We have been copied and then we have sometimes acted and sometimes let it be, but we have never seen such a blatant copy before … It feels like we have an obligation to act.
Fotosidian notes that Profoto invests heavily in research and development, committing 10 percent of their sales to product development. According to Hedebark, "There are few manufacturing companies that reach this level."
This time around, the Profoto team plans to protect their investment. In addition to going after Godox, Profoto plans to take legal action against other parties involved with the production or distribution of the V1. According to Fotosidian, "Traders, manufacturers, landlords and importers risk suing if they market Godox V1."
To their loyal fanbase, Godox is known to provide affordable, decent quality lighting alternatives to the more expensive name brands like Profoto and Broncolor. Some of their more popular products include the AD600Pro and the AD200. Whether or not they're comparable in quality to the pricier brands, however, has been the subject of much debate. Regardless, it looks like their releases will likely be more closely monitored by their competitors from here out.
According to Hedebark, "Profoto is establishing an office in China that will, among other things, monitor what is happening in the Chinese photo industry."
What are your thoughts on the design of the Godox V1? Is it too close for comfort when compared to the A1?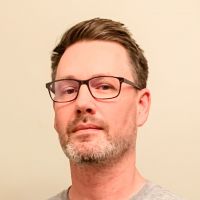 Sean Lewis
Sean fell into photography while teaching for a non-profit. What started as a minor task - documenting guest speakers and classroom activities - grew into a major obsession, and eventually led to a position shooting with Lin & Jirsa. Nowadays, at SLR Lounge, Sean's work as a marketing associate merges his interest in the fields of photography and education.