If SLR Lounge has harped on about anything it's largely been about lighting. We believe lighting to be a critical element for engaging and compelling imagery, and with something so critical, good lighting gear is something to love. We regularly speak highly of Profoto because it's what we tend to use for everything from its feature-set, functionality, and reliability, and right now Profoto has a great promotion going on until the end of April where with the purchase of any Profoto B1 or Profoto B2 you can get any of the Air Remotes with TTL (Canon, Nikon, Sony) for free.
In case you missed the memo, the Air Remote allows you to realize the full potential of your Profoto lights, and thus the full potential of your images. It allows you to control the power output on multiple units at once, shoot TTL from 300ft and without TTL up to 1000ft, and of course shoot HSS with a sync speed of 1/8000 of a second. Basically, if you have Profoto lights without the Air Remote, you're letting the best in life pass you by.
But the Air Remote isn't exactly cheap, coming in at $400 a piece it makes this deal a great one to take advantage of. Don't miss out, and here are some options below:
Profoto B1 500 AirTTL Battery-Powered Flash
Profoto B1 500 Air Battery-Powered 2-Light Location Kit
Profoto B2 250 Air TTL Location Kit
Profoto B2 250 Air TTL To-Go Kit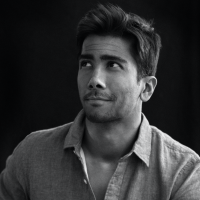 Kishore Sawh
A photographer and writer based in Miami, he can often be found at dog parks, and airports in London and Toronto. He is also a tremendous fan of flossing and the happiest guy around when the company's good.