Closed | Winner Announced!
This giveaway has officially ended. Congratulations to Viviana C. of Cranford, NJ for winning the Profoto A1's!
---
Our Lighting Week giveaway is finally here! Take your lighting game to the next level as we're giving away Profoto's newest addition to their lighting line-up, the Profoto A1's! This $1,990 value will provide you with lighting shaping excellence anywhere you go. With 2 of the world's smallest studio light, the A1 will help open up your work to even more creative possibilities. The Profoto A1 has a rechargeable Li-Ion battery, dedicated light shaping tools with magnetic mount, 1.2s recycling time at full power, integrated AirTTL, and LED modeling light.
how to enter
Lighting Week | Profoto A1 Giveaway

There are 4 easy ways to enter, and if you do all 4 you can gain up to 9 individual entries to increase your chances of winning.
This giveaway is open to United States participants only. Winner will receive direct shipment once giveaway has closed.
One lucky winner will be randomly selected on June 8th, 2018.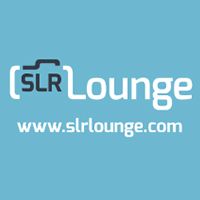 SLR Lounge Official
Articles by SLR Lounge Official are created by multiple authors. They represent official announcements by SLR Lounge.