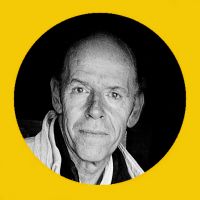 Harry Fisch
Harry Fisch, organizes and leads International Photographic Workshops in exotic destinations with his company
Nomad Photo Expeditions
. Polyglot and originally a lawyer and businessman, has photographically documented more than 32 countries through which he has traveled, concentrating since 2002, on Asia, especially Thailand, Cambodia, Laos, Vietnam, Nepal and India. Winner of the 2012 National Geographic Photo, and later disqualified. Short listed in the Sony 2012 World Photo Awards. Finalist in 2010 in Photoespaña—possibly the most prestigious Spanish photographic event—in the section "Discoveries", his work has also been published in "La lettre de la photographie", which was nominated best Blog of 2011 by the prestigious magazine LIFE. He organizes and leads International Photographic Workshops in exotic destinations with his company
Nomad Photo Expeditions See his other work: Portfolio | Blog
Recent Posts
Travel Photography | Tips For Breaking the Ice
It's difficult to take pictures of people without first establishing a relationship with them. When traveling through sparsely frequented areas, necessity will teach you to manage with sign language and to create silent relationship codes.
Tips and Secrets of a Travel Photography from Harry Fisch
Travel photography often requires efforts and planning, in addition to technique.
I am going to share with you some of the techniques for approaching people I have developed after years of experience of taking photographs with Nomad Photo Xpedition at the most remote locations around the world.
It took me three two-hour sessions at 5:50 am on the banks of the Ganges at Varanasi to make this Sony World Photo Awards finalist. In midst of the mud, of the fog and of masses of pilgrims…
Whenever I organize a photographic journey with Nomad Photo Xpedition for my clients, I reserve about five days, at the end, for my own photographic work.
On such a trip, a small oversight or lack of planning can ruin much of the adventure. The loss of a battery charger has spoiled the day for more than one photographer who finds himself just somewhere in the middle of nowhere. Not to mention shattered memory cards or the worst of all, a broken camera.