Welcome to Episode 6 of our Weekly Lightroom Edit. I am back home from China, and now it's time to get back to work.
This shot was taken out in a small town in Canton, China. The fisherman shown in this image go out and catch fish, then sell them to the local restaurants that are right on the pier. While we could take this image in many directions, in this Lightroom tutorial, we are going to produce this image into a nice warm sunset silhouette.
Hope you all enjoy!
Purchase the DVD and Exercise Files for Only $29
All exercise and catalog files are available on the Advanced Lightroom Editing – Season One DVD for only $29. Click here to learn more and purchase.

Related Product Offers Recommended by SLR Lounge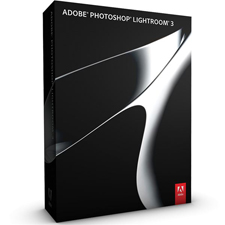 1) Purchase Adobe Photoshop Lightroom 3 through Amazon. Click any of these links to take you to the offer.
Click here to purchase Adobe Lightroom 3 from Amazon.com
2) Student and Teacher Editions of Adobe Photoshop Lightroom 3 – For teachers and students, Adobe Photoshop Lightroom 3 is available for $89 through the Adobe Educational Purchasing Site.
Post Production Pye
SLR Lounge Senior Editor
Partner of Lin and Jirsa Photography