I want to sell you something. Not a product, not necessarily, but an idea, and here's my pitch:
There's a huge problem in photography that's bigger and more prevalent than most would imagine, and really that makes for a truly insidious problem simply because most people don't even know they have one. I'm also willing to bet my next bottle of Laphroiag that most of you have this problem – not all, but most. So what is it? Color calibration. Yes, fine, it's not exactly sexy, and I would deliberately spill my drink on you at a party if you began to speak about it, but it's oh-so-necessary.
Color calibration for monitors and of printers specifically is what we're talking about here. Please, please, please listen to me when I tell you that if you're not color calibrating your equipment, you're killing the images you work so hard to execute. Not to mention you're likely going to waste money and time, and it's largely preventable.
We are living in the age of information distribution and that's largely imagery, putting photographers somewhat at the forefront of it all. Any image you take now and publish is going to end up in many different screens, from phones to other monitors, to tablets and in prints. This in itself is wonderful, but you need to make sure your screens are calibrated because if they're not, your soft proofing and editing is going to yield different results on various screens, and especially in prints.
Have you ever printed something at a kiosk or proper image printers and then had a result so far different in appearance than what it looks like on screen? It's largely due to a calibration issue, and I can tell you home and industrial printers have to waste tons of paper, ink, and time due to the lack of calibration that bring the need to reprints, and that is largely because of the lack of calibration. What's the point of editing and tweaking your images only for them to be printed or viewed onscreen entirely different than how you intended?
(Incidentally, if you're sending over any images for print, most if not all, photo printing companies will be more than happy to provide you with the ICC profile beforehand if you ask for it. This should keep it all kosher)
So what do you do? Calibrate your monitors – all of them, and your printers, too. I gather that many don't do it because they're a bit nervous about it, but there's nothing to be afraid of, it's easier than you think. It's also an action that will pay for itself many times over. So now that we've established that, how do you do it, and where to look for help? Simple, you look here, and Datacolor wants to be your solution.
A Chat with Datacolor's Imaging Market Manager, Heath Barber
It's PhotoPlus Expo in NYC and we're here covering the show thanks to our sponsors, B&H Photo. I've been sitting with Heath Barber, the Market Manager of Imaging for Datacolor, the company that produces the tools I use to calibrate my equipment. It's pertinent to interject here I'm not sponsored by Datacolor so no need to plug, but it's what I use. And since I do, it's why I recommend them, the reasons for which are highlighted a little here, and in the coming review of their Sypder5Studio System.
Heath has been in the business for some time, and what you might be interested to discover is that like some of the top imaging companies such as Leica and so forth, imaging is only a portion of what this company does, and truly, that's not a bad thing.
Datacolor has been around since 1970 and provides the world with color solutions for many different markers – from plastics to coatings, to textiles and automotive. In fact, the consumer imagery market represents only about 1/3rd of what they do. So, not even the majority, but anything you would need in the process to measure color and validate the color is accurate, in any industry; that's what and who they cater to and then to specific market segments.
I like this because to me, it shows they understand all aspects of color and this adds a cache and validity to the imaging side given the background they have. It sort of perfectly situates them, such as Leica having made microscope lenses made them great candidates for consumer photo lenses. For Datacolor, it's all about formulation and manufacturing of hardware and software strictly for color. Imaging may be just a segment, but one they are about best suited for: to provide solutions from capture—>to edit—>to print for photographers and side market for graphic designers and such.
Most of you should be aware of the Spyder calibration systems, which are probably the best and most user-friendly consumer calibration systems out there. Not long ago, we wrote about the release of the Spyder5, their latest and greatest calibration tool that's smaller and more powerful and complete than ever. Then there's their top-end Spyder5Studio system, which I have and will put up a review for you all shortly.
It is the complete solution for anyone in photography, though catered to prosumers and pros. It covers all bases needed from capture ( the incredible little device called the SpyderCube which you're going to want), through edit, all the way through print. It allows you to calibrate RGB printers also, and has a nice ruler device to guide through the process of strip readings versus patch reading, which is time and headache saving. It just makes it easy. (Actually, I want to stress just how important the ease of use is, because I don't want you all to be intimidated by it and not end up with the benefits). Also it's got the new hardware and software, though the cube doesn't use software, and can be used in any photo editing application.
Future
But there's no stagnancy for Datacolor and Heath has assured me that there's a lot coming. So what can we expect?
Well for one, they will continue in the direction of having their products be as efficient in design as possible, even if that means a departure from their current look. That look, however, has evolved as we see the size difference and internals with the Spyder5; from the lens cap idea that acts as the counterweight and single optical core. 

There is also a leaning towards more customer satisfaction through product software updates that will have the benefit of extending the life and usefulness of your purchase. And before you think it, it doesn't appear that they will follow Adobe is making it some sort of subscription plan – rejoice. Oh, and there's a nice Adobe CC promotion with the purchase of a Spyder Product. Check their site for details.
They are also exploring how to implement the calibration for mobile devices like tablets. Heath mentioned that the iPad Pro is something currently of an anomaly but probably won't stay that way. They understand that even before the Pro arrives, tablets are playing a crucial role in the lives of photographers, and they want to make sure that you are having seamless image sharing across the spectrum of your devices, so we shall await that. In fact, there is an iOS and Android app supporting tablet used called Spyder Gallery, but it wasn't a complete solution and is no longer supported. You get the feeling from speaking to someone like Heath that Datacolor wants to leave nothing short of utter completeness.
You can check out their site and this article for more about the Spyder5, and get yours here. Be sure to also look out soon for the full review of the Spyder5Studio.
A special thank you to B&H Photo for sponsoring the SLR Lounge trip to Photo Plus Expo, giving us the chance to meet and speak to companies such as Datacolor.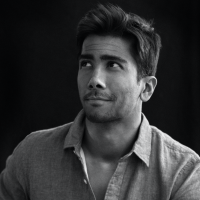 Kishore Sawh
A photographer and writer based in Miami, he can often be found at dog parks, and airports in London and Toronto. He is also a tremendous fan of flossing and the happiest guy around when the company's good.