Have you been considering a cloud-based photo storage system? Of course you have, with your new iPhones and their gorgeous new camera, plus the veritable mountain of external drives littering your desk. Having no shortage of options to choose from, we're sort of spoilt for choice, and another has been recently added to the mix. Amazon is now offering their own cloud-based storage program, it's reasonably priced, and if you're an Amazon Prime member, you get unlimited photo storage for free. Sounds good right? I wanted to try it out before I gave my two cents.
Prime Photos is the name of the program, and plans range from the initial 5GB free, to 20GB for $10 a year, to 50Gb for $25/year, all the way up to 1000GB for $500/year or you could spend $99 for Amazon Prime membership and just get unlimited storage for nil extra. Prime members would enjoy this as an additional benefit to the free two day shipping options on most of their purchases, and with the access to the troves of books, films, TV shows, and music. Not a bad deal. I should interject here that video back-up is part of the deal.
At this time, the ability to upload photos from a mobile device is there with iOS support and support for Android. A Windows desktop application is also available with a MAC application in the works. If you have a MAC, as many of you do, you'll have to make do with the web-based browser version. You are also able to access your images from a host of other devices including PS3 & 4, certain smart TVs, and using the Amazon Fire TV.
While the interface is clean and very intuitive, making it easy to navigate, there have been some complaints that there isn't a proper way of organizing your images as they are sorted by date. It would make sense that this would be a turnoff for the serious photographer, but would also make sense that this is something they'll address very soon.
Amazon has stated that there are no file size restrictions on uploads, and I have uploaded some 70MB RAW files without a hinderance, so this would appear to be true. To be frank, the process was very smooth, and very speedy, to a surprising degree, which makes the idea of backing up all my RAW files extremely attractive, especially seeing I'm a Prime member.
You can find out a bit more, give it a trial run, or just go ahead and sign up for it here.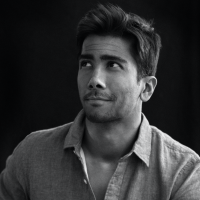 Kishore Sawh
A photographer and writer based in Miami, he can often be found at dog parks, and airports in London and Toronto. He is also a tremendous fan of flossing and the happiest guy around when the company's good.