Product photography is something that almost every small business will require. Regrettably, many businesses opt to do this themselves and do a pretty poor job. They use bad equipment and have little knowledge. As such, the substandard results are almost inevitable. Well, not anymore. It's this need and level of photographer (novice) that Alex Koloskov hopes to address in this product photography tutorial, Practical Tabletop Photography With iPhone. Yes, that's right, "with iPhone."
This course will show those with no, or relatively little, photographic knowledge and practically no equipment, how to take stunning photos of products. The DIY approach really is quite astounding when you see the results Alex produces. Not only does he use the most basic of equipment but he also edits all of the images on an iPad! This course could not be more accessible. Anyone with a phone and computer/tablet will be able to replicate his results.
Who Is Alex Koloskov?
Alex Koloskov is a commercial photographer, founder of Photigy.com and an instructor for KelbyOne, Udemy and Skillfeed. He is a self-taught photographer who possesses a mesmerising and unique style. Taking a brief look around his website is a feast for the eyes. He captures products in astounding ways that not only highlight the product but may also be quite comfortable in a modern art gallery. Seriously, take a look.
This should always be one of your top concerns when choosing any kind of photography course. God knows there are many out there. Is the instructor actually good at what he does? Is he worth watching? Let's be honest, many aren't, but Alex clearly is. His photography is impressive and inspiring.
What Does The Course Cover?
The 3.5-hour long product photography tutorial begins with a little photographic theory, although this is very light and does not delve in too far; the course is for beginners after all. Having gotten past a few simple photography concepts, Alex then introduces the accoutrement that he will be using for his DIY product photography set up. This involves easily accessible and inexpensive items. In my opinion, it may even be too simple but I suppose if someone cannot or does not want to invest much at all, then his solution is pretty ingenious. It's essentially using foam boards as tripods, reflectors, everything!
Having covered the theory and the necessary kit, Alex then goes on to shoot a selection of products using the light from one window and the items he has previously built. I must admit I found myself wishing the videos would delve deeper. However, this is likely the photographer in me wanting to know more. From an objective stance, for a person who has little to no photography experience, Alex gives only the information that they will need and doesn't complicate things too much.
Does It Really Only Use Cheap Equipment?
Unequivocally yes! Almost painfully so. I often found myself praying he would take out a tripod but again objectively, I think this is great. Invaluable for someone with no equipment and a very limited budget. All the photos you see were taken using an iPhone, an easily assembled foam board shooting table, foam board for tripods, some inexpensive plexiglass and window light. That was it.
While I think it is fantastic that Alex demonstrates good product photography is possible with very little, I also feel that it would have been great if Alex could have shown a little more complexity toward the end, once people had a good grasp of all the concepts and techniques.
Who Is This Course For?
If you have very little knowledge of photography, you have no equipment except a decent camera phone and a computer/iPad but really need some good product photography, this course is for you. It is certainly not for amateurs or pros but rather provides those in need of some great product photography with simple instruction and a very good system for getting outstanding results.
As I've said, I do wish things had progressed somewhat but on the other hand,  Alex's aim is to provide the inexperienced with the tools and knowledge to do this for themselves. Is that achieved? Yes.
Is It Worth It?
This is a question that only you can answer and hopefully, I've gone some way to helping you do just that. If you are a pro or amateur photographer, then I would suggest looking at some of the other product photography tutorials on the Photigy website. There appear to be some far more complex ones that may be more useful (perhaps I can get one or two to review for you at a later stage). However, if you fit into the category that I have described throughout this article, then I would definitely suggest purchasing this tutorial. By the end, you will have the necessary skills to take some beautiful photos, and no one will be able to tell they were taken with your phone!
If you'd like to purchase the course, please follow this link. There is even an introductory discount until the 18th of August. Instead of paying the regular price of $38.95, the course is discounted to $29.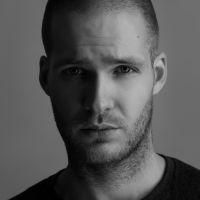 Max Bridge
Max began his career within the film industry. He's worked on everything from a banned horror film to multi-million-pound commercials crewed by top industry professionals. After suffering a back injury, Max left the film industry and is now using his knowledge to pursue a career within photography. Website:
SquareMountain 
Instagram:
Follow Author