Chase Jarvis and Gary Lee have risen to prominence serving creatives and entrepreneurs portions of inspiration, wisdom, and tough love. At Photo Expo Plus 2017, the two sat down for a discussion to share their insights with attendees.
What's interesting about this particular panel is that they brought three fortunate attendees onstage to receive real-time professional advice. The result was a 50 minute Q&A that provided enough insight to resonate with entrepreneurs and creatives at every stage of their professional journey. However, some of these tips are very foundational principles and they'll help you find success beyond the business arena. It's a longer video but, it is one that is well worth the time investment.
A Few Topics Discussed
Professional Ego and the Need for Humility
The Polarization of the Industry
"Be in the 'Yes' Business": Adapting to the Market
Attention Arbitrage: Building Your Brand Where It Gets Noticed
Delusion v Perseverance: Knowing When to Shift Strategy
Guest #1 – Jason (10:00) – Biggest Challenge: Pricing
Guest #2 – Nikki (26:00) –  Biggest Challenge: Finding Success In Your Niche
Guest #3 – Richard (38:00) – Biggest Challenge: Finding Success Pursuing Your Passion
For those of you who looking for a way to jumpstart your New Year's resolution a few days early, this could give you the push that you need. I, for one, would like to join you in 2018 with hustle hard attitude in pursuit of your passion.
This is a good one to save for future reference when the grind gets real next year. I'm sure I'll circle back around to this talk and you should too.
More From Chase Jarvis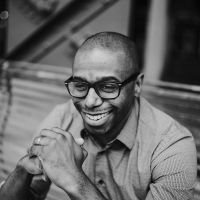 Wendell Weithers
Wendell is based in Atlanta where he shoots events, portraits, and food photography. He also supports his wife Andrea as she runs their cake design business, Sweet Details. Instagram:
Wendellwphoto