A great friend of mine recently began to take photography more seriously than just an exercise in passing the time. He has quickly been improving and began to shoot videos which have been garnering tens of thousands of hits a day on YouTube. So naturally all his other avenues of media have seen a spike, including his still photography which tends to be event based. That's good marketing for you.
And knowing full well that good marketing kills a bad/unpolished business quicker, a strong focus on updating his portfolio was required to give a sense of quality congruency along his lines. Very quickly, however, it's become apparent that his initial spread of equipment was lacking. In an effort do more studio and better event images, his off-camera flash work needed a boost, and hand-in-hand with that comes wireless triggers.
As many of you know by now, there are no shortage of options out there, even though many would have you believe (like me), that PocketWizards are the only ones to pay attention to. They are the gold standard and for good reason: like pricey but laborious indentured servants, they work. They work, and work, and work, and that allows for a level of confidence in shooting that is hard to put a price on.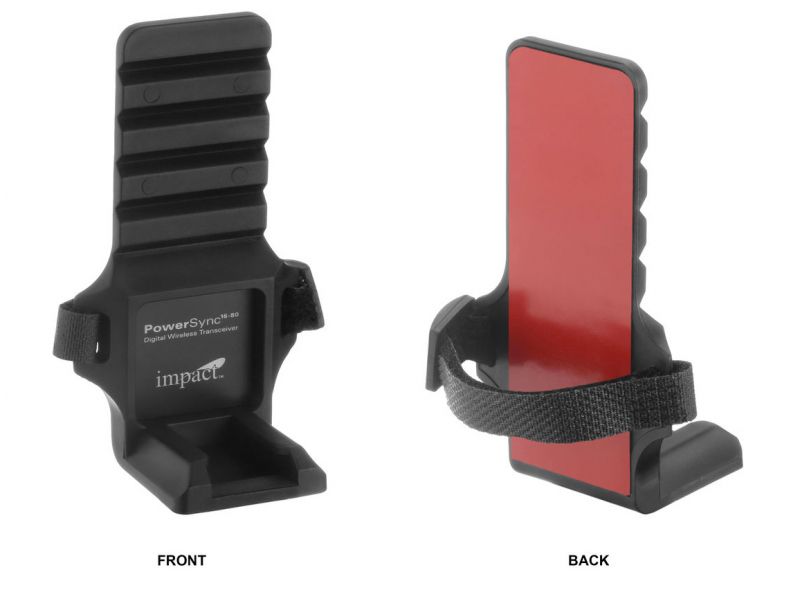 Well, PocketWizard begs to differ actually, as they have no problem putting a price on it, and when compared to its rivals, a relatively dear price at that. Springing for PocketWizard Plus III's will set you back $150 per receiver, and of course, you'll need a minimum of two. On the opposite end of the spectrum, the Yongnuo's variants that will run you $28, and there are a host of other options in-between. And if it is in that nebulous gray area that you seek, somewhere right smack in the middle is the Impact PowerSync 16-80 digital transceiver coming in at $99 a pop. So they're not exactly cheap, especially when you consider you can get a basic Pocket-WizardX for less, but when you look at the features list, you begin to see that this product is trying to make an impression to make good on their name.
Specs
Frequency 2.4 GHz
Channels 80 digitally-coded channels
Groups 4
Operating Range Up to 720′ (220 m)
Flash Synchro Speed 1/250 second maximum
Connections PC outlet
2.5 mm input port connection
3.5 mm shutter release and flash output
Mini-USB type B/DC5 V
Batteries 2x AA 1.5 V alkaline, Lithium, or NiMH
Dimensions 4.75 x 1.75 x 1.25″ (120 x 44.5 x 31.7 mm)
Weight 2.85 oz (81 g) without batteries
Included Equipment
Lanyard
Pouch Case
Flash Sync Cable: 3.5 mm to 3.5 mm
Flash Sync Cable: 2.5 mm to PC
Cable Adapter: 3.5 mm to 1/4″
2 x AA Batteries
Self Adhesive Adjustable Accessory Shoe
User Guide
Limited 1-Year Warranty
Impact PowerSync16-80 Transceiver
Like the PowerSync that came before it, the 16-80 is a dual purpose digital wireless transmitter and receiver, except now comes with 80 channels to pretty much guarantee no interference. It also comes with 4 groups to organize and control multiple devices to be triggered either together simultaneously, or individually.
It also comes with a few additional abilities you won't find on all wireless transceivers such as the ability to focus and trigger your camera in one of three modes (single, continuous, bulb), and be used as a wireless shutter. You will need to have the appropriate cabling to do this, but wherever you purchase yours from, like B&H, should be able to tell you which variant you need. Or you can ask me, and I'll let you know.
The wireless trigger/remote shutter ability makes this an interesting system to consider if you're a wildlife or macro photographer since you can use one on the camera and one in hand to fire your device, meaning you get to be completely hands-off, and at a distance north of 700 feet. If you're curious about how it focuses the camera, clearly you'll need an AF lens, but with one transceiver attached to camera, depressing the shutter button halfway on the other will focus, and then depressing it the rest of the way to take the image. Nice. And if you have a third transceiver, you can control camera and off-camera flash the same way.
A similar technique is used to fire your camera remotely by connecting a transceiver to it using an optional dedicated cable – a handy feature for macro photography. Add another handheld PowerSync 16-80 to trigger the camera remotely, like a wireless cable release. Pressing the release button halfway focuses the camera; fully depressing it triggers the shutter. Taking this a step further, you can fire the camera and a flash remotely with just 3 transceivers – one connected to the camera, one to the flash, and one handheld acting as a transmitter.
Initial Thoughts
It certainly looks much more the part than not only other less expensive 'non-PocketWizard' types, but also a marked design improvement from the previous version. The digital interface is surrounded by no less than 9 buttons, which seems like a lot given that it's even more than PWs, but each is marked boldly and makes for easy navigation, and intuitive navigation. There's just not much guess-work required here if you're at all accustomed to using transceivers, and that's nice.
While none of these types of devices are heavy, this one does feel a little on the lighter side and doesn't seem quite well manufactured as the PWs. The battery latch on the rear of the device seems a bit flimsy, that with a drop from a height any higher than your knee, it may pop off. But at first glance and first use, this is really the only area where it seems lacking. The range is good, and though I've only done about 150 depressions, thus far I haven't had a single misfire. I have yet to try the remote shutter release, but as for now, things are looking up. I mean the feature list alone is rich enough to suggest that these shouldn't be compared to other 'discount' types, but actually right up there with the PW IIIs, and that's saying something.
Keep an eye out in the coming weeks for the full review, but if you're itching for a set, there seems to be no glaring faults that would have me tell you to hold off. You can get them here.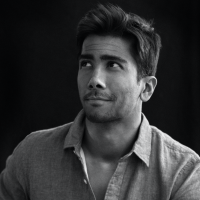 Kishore Sawh
A photographer and writer based in Miami, he can often be found at dog parks, and airports in London and Toronto. He is also a tremendous fan of flossing and the happiest guy around when the company's good.