The GoPro is undeniably one of the most exciting and fun cameras on the market. Although it is a great little camera, the issue I'm having with the GoPro is its battery life. Especially if you have Wifi turned on, the GoPro won't last too long. That's where the PowerPole comes into play. It is basically a normal GoPro extension pole to film yourself, but it can also charge your GoPro while doing that.
The PowerPole has already met its goal of $25,000 dollars on Kickstarter. However, if the campaign reaches $50,000 dollars, they'll add a phone – and a GoPro remote mount to it. For $109, you can be a proud owner of a PowerPole as soon as next month.
To be precise, the creators of the PowerPole, Polar Pro, claim that the 5400 mAh battery in the grip extends your GoPro's battery life to up to 8 hours which would be the same as using 5 GoPro batteries. You can also charge your phone or any other device that can be charged via USB on one of the two USB ports.
The Pole  is built from an aluminum alloy and is splash resistant so you should be able to go skiing or snowboarding with it. You shouldn't take it with you while surfing or wakeboarding, though.
What do you think about the PowerPole? Will you get yourself one?
[via Fstoppers, images via kickstarter]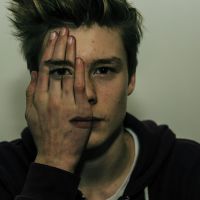 Paul Faecks
Paul Faecks is a portrait- and fine art photographer, based in Berlin. If you want to check out his latest work, you can do so by following him on
Instagram
or by liking his
Facebook Page