Beep…Beep…Beep…Beep…That constant beeping. I couldn't take it for one more day. 5 days of those beeping monitors in the NICU was enough to drive one batty. Even though the thought of getting home to my own bed was enticing, leaving the hospital without my baby was absolutely heart breaking. As my mom and husband helped me into a wheelchair, loaded up with our bags, and began to push me down the hall, farther and farther away from that beeping sound, I completely broke down and cried.
[Rewind: 'STORY OF A MOTHER'S LOVE' SHOWS INCREDIBLE TRANSFORMATION OF PREMATURE BABY]
When I came across photographer Jessica Strom's Welcome to the NICU video, memories of the traumatic birth of my first born and his NICU stay came flooding through my mind. Our baby had a relatively short NICU stay and now, he has grown into a thriving, brilliantly smart and energetic kindergartner. But those first 10 days of his life are a complete blur of X-rays, tubes, a bizarre diagnosis, and those ever present beeping monitors. It would have been nice to have some photos from that time.
Jessica provides free portrait sessions for babies staying in the NICU. From first hand experience, I think what she's providing is a compassionate gift to families in a stressful situation. I wish I'd known someone like her when we were in the NICU. Read about her motivation behind the project and how she makes it all work, in our interview below.
Tell me about yourself and your journey to becoming a photographer.
For the past 5 years I've lived and worked in the greater Kansas City metro, though I am originally from Calgary, Alberta, Canada. I come from a family of photographers and it's always been a very big and important part of my life. In 2008, I decided that the only career that made me truly happy was one with a camera in my hand, so I started my business while continuing to work a full time job to put my husband through grad school. I am completely self taught and have learned so much over the last 6 years. I went full time in 2012 and it's been an incredibly rewarding experience, even with all the challenges of owning and running my own business. I now specialize in maternity, newborn and baby's first year with a special focus on NICU photography.


Why did you decide to start offering free sessions for families with babies in the NICU? Tell me about what you offer.
In 2011, I was given the opportunity to work with a NICU family. It was such an emotionally rewarding experience for everyone, that I wanted to be able to give more of that joy and happiness to these families who are hurting so much by having a very sick child. By doing so, they now have images to reflect back on when their child is healthy and growing. It shows how far the baby has come and reminds them of their journey.
I have stipulations that families must meet to qualify for the session, but it is 100% complimentary with included digital images. It's a comparative value of between $600-$800 that one would pay for a newborn session with the same amount of digital images. Families whose babies are in the NICU face thousands of dollars worth of medical bills and simply can not afford professional photography, so that is a part of why I don't ever charge them, even if it's a client of mine who delivered before their maternity session, which has happened a few times.

How has this project impacted you personally? Professionally?
I have photographed approx. 30 families so far and each family has a different story. I love being able to connect with parents and give them something 'normal' to look forward to. When you have a healthy baby, it's the normal thing to do to have their portraits taken and NICU babies don't get that because they're just trying to become healthy. So by having me come to the NICU, parents are able to show off their beautiful babies and receive some healing by seeing their first family portraits. I've made some incredible friends of these NICU families and I'm so proud of these babies. They are so inspirational. It's incredibly hard when we experience a loss, which has happened twice, and both of those kiddos I hold so very dear to my heart.

Professionally, it's been neat seeing the local community rise up to support these babies and parents on my Facebook page. It was never something I anticipated, but because I do so many NICU sessions, I've received a lot of cheerleaders who follow the page to see the babies and give their parents some serious love. Having support from strangers is the most incredible thing to be able to give parents. All of them are so excited to share their baby's first portraits and so it's extra special to see the incredible response.

How have the photographs you present to clients been received and what do they mean to the families?
9 out of 10 families I photograph connect with me on Facebook to stay in touch so I can see first hand how excited they are to share their pictures, which is really neat. Quite often the images end up on birth announcements and in frames around the family homes. I know the families absolutely treasure the images and every one of them tell me they would be so sad not to have them, which is the whole reason why I do what I do.

Hospitals can be dark or have horrible lighting. What equipment do you use to get great shots?
I have both the Nikon D700 and Nikon D800, which are both incredible cameras in low light situations. My two go-to lenses are my Nikkor 24-70mm f/2.8 and my Nikkor 50mm f/1.4. I never use a flash as the babies' eyes can not tolerate the flashing, so it comes down to having a camera and glass that accommodate shooting wide open with a fantastic handling of high ISO.

Aside from bad lighting, what other challenges arise when photographing in the NICU?
Monitors and cords are a fact of life in the NICU and you just learn to shoot around them. You have to always make sure you are aware of where your feet are in relation to the cords so you don't trip over anything. My rule of thumb is that I do not hold or handle babies in the NICU, so I leave it up to parents and the nurses to move the babies if needed. The biggest challenge really would have to be scheduling and being flexible, as conditions change on a daily basis with the babies and their schedules. You want to time it just right around their feeding schedule to optimize when parents can hold them and around their daily cares. So, with having a full portrait schedule, sometimes rescheduling can be tricky, but I do what I can to make sure it does get rescheduled.

What would a photographer need to do to get started offering free sessions in a NICU in their area? Do they need any special permissions?
I was very intentional about getting the word out about these sessions and went out of my way to find families who needed them. I designed and ordered special cards to leave in the parent rooms at the local NICUs describing my services and why I was offering them. I networked through Facebook, letting my clients know I was offering these sessions and if they knew of anyone to pass the word on. It took some time, but once I got a few sessions in and was sharing the imagery, people connected with why I was offering them and word really got out. As I always go as a guest of the family, the only permission I need is from the family themselves, so the hospital doesn't have any say in the sessions. I am very respectful of the staff and appreciative of their help and cooperation, the staff in the NICUs I go to are amazing and know me by name now.

Any other advice you would offer to anyone wanting to pursue a project like this one?
You need to know WHY you want to offer what it is you're offering. And I mean really connect with it, connect with who it's benefiting, and make sure you have the purpose that goes with the passion behind it. Be intentional. Don't just say it's something you'll do if you are asked, but make a point to say "Hey, I do this, and this is why" and seek out the opportunities to do so. Love the work, but love the people more and the work will reflect that.
Connect with Jessica on her website, www.jessicastrom.net or on Facebook.
Want to learn how to create and edit memorable newborn portraits? Check out the SLR Lounge Newborn Photography Workshop DVD and Lightroom Presets. Click here to view more details.
CREDITS: All photographs by Jessica Strom are copyrighted and have been used with permission for SLR Lounge. Do not copy, modify or re-post this article or images without express permission from SLR Lounge and the artist.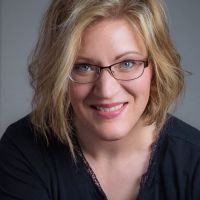 Tanya Goodall Smith
Tanya is the owner of WorkStory Branding Photography in Spokane, WA. Businesses hire her to create story-telling content that sells their high end products and services. She also teachings photographers her unique business model for making serious money as a corporate and personal branding photographer. Find her at
workstoryphotography.com
and
workstoryeducation.com