The essence seeps through each image, as their faces stand covered by whole flowers, petals and seeds. Breathtakingly delicate and eye-catching would be the words I'd primarily use to call the collaboration between vegetal artist, Duy Anh Nhan Duc, and photographer Isabelle Chapuis. The series titled, "Etamine" (stamen) and "Dandelion" are the epitome of visual poetry, amidst a sea of muted tones and intricate floral arrangements.
Each flower placed in the perfect spot, embracing the aesthetic of the human body, where it almost seems to be a part of them, an extension of their beauty. Chapuis says,
I'm very inspired by the aesthetic movement in painting, Tim Walker. C'est l'art pour l'art. Art for its own sake. It's only about emotion. I don't want to accomplish anything beyond appealing to peoples' senses.
"Dandelion"
"Etamine"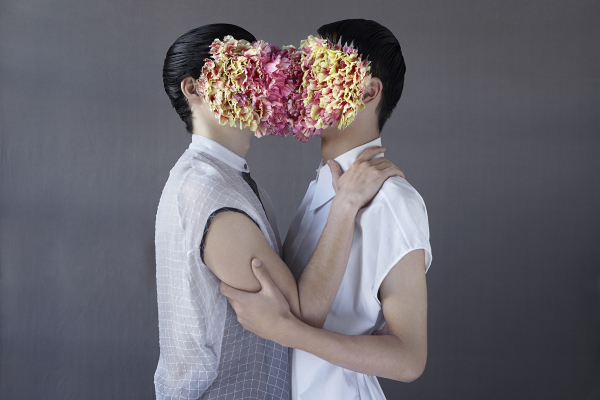 This is a prime example of why the art of collaboration is so important, not only career wise, but for your artistic development. It bends the rules of traditional portraiture, channeling creativity full force.
To view the rest of the series, you can visit Isabelle Chapuis' website, and Duy Anh Nhan Duc.
CREDITS: All photographs by Isabelle Chapuis are copyrighted and have been used with permission for SLR Lounge. Do not copy, modify or re-post this article or images without express permission from SLR Lounge and the artist.
[via] Fubiz
Michelle Bird
Michelle Bird
is a Southern California based freelance photographer and writer, with a strong focus on music, editorial and portrait photography. She is the founder and creative force behind the music+culture online blog
Black Vinyl Magazine
, and can often be found in the photo-pit shooting the latest concerts in town. She has a strong passion for art, exploring, vintage finds and most of all animals. Connect with her through
Email
,
Instagram
, or
Facebook